Webster World Report Podcast 3: Voices from Accra, China, St. Louis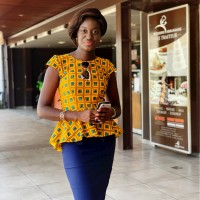 The Webster World Report podcast is a special program linking Webster University's global operations during the pandemic crisis.
The podcast returns this week with the third edition, featuring views from locations in: China; Accra, Ghana; and the main campus in Webster Groves, Missouri.
Interview subjects include: Rick Foristel, director of Webster University's operations in China; Professor Janice Palmer, chair of the Nursing Department in Webster Groves; and Awoyaa Mensah, director of marketing and corporate partnerships at Webster University Ghana.
The news segment features Laurel Hayes, an adjunct instructor on the Webster Groves campus discussing her daily virtual online meditation sessions for those in the community to join.