Webster World Report Podcast 6: Voices from Vietnam, Leiden, St. Louis, San Antonio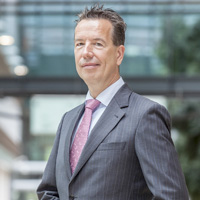 The Webster World Report podcast is a special program linking Webster University's global operations during the pandemic crisis.
The sixth edition of the podcast returns this week, featuring voices from Vietnam, the Netherlands and the U.S.
This program features an interview with Vietnamese photojournalism student Phuong Bui of Webster's School of Communications, who spent 23 days in quarantine after returning home to deal with the pandemic there rather than staying on the Webster Groves campus.
The program also features interviews with Jean Paul van Marissing, director of Webster University Leiden, and Erica Ellard, director of the Academic Resource Center. The news segment of the program features Jian Gong, web services analyst in San Antonio, discussing her protective mask-making project with the group she formed, the San Antonio Chinese Alliance Face Masks Group.