Webster Wellness Reimbursement Reminder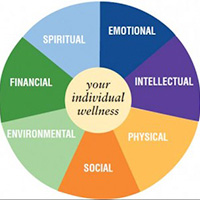 Webster Wellness reminds employees and their family members enrolled in UHC that they can receive a 50 percent reimbursement — up to $100 each quarter per employee — for participation in health promotions programs or memberships, such as Weight Watchers, Gold's Gym, etc. or for registration in health-related events, such as The Color Run, CrossFit classes, yoga, etc.
Employees are required to submit proof of purchase and registration (if applicable), as well as proof of attendance/participation for events or programs occurring from January through March 2017. Reimbursement requests should be sent to wellness@webster.edu.
The documentation deadline to receive a first quarter payment is Wednesday, April 5, 2017. Payment will be made through the payroll process and subject to the employee's designated tax rate. Eligible bi-weekly and semi-monthlypayroll recipients will be reimbursed on April 28.
More details on the program are available at webster.edu/wellness.