Webster Wellness Reimbursement Q3 2018 Deadline Sept. 30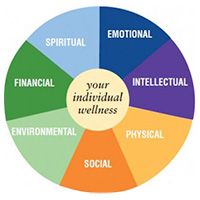 Webster Wellness reminds employees and their family members who are enrolled in a medical plan through Webster University that they can receive a 50 percent reimbursement (up to $100 each quarter per employee) for participation in health promotions programs or memberships, such as health clubs, marathons, exercise classes, Weight Watchers, etc.
Employees are required to submit proof of purchase for events or programs occurring through September 2018. The deadline for submission for the 3rd Quarter will be Sunday, Sept. 30.
Reimbursement requests should be submitted through the Webster Wellness Blog at Employee Reimbursement Program. You do not need to re-submit your request if you have previously emailed it to wellness@webster.edu.
If you have any questions, or need additional information, please contact wellness@webster.edu.