Webster Welcomes Goucher College to WINS Study Abroad Network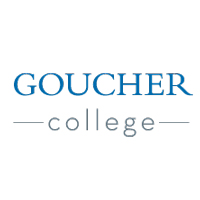 Webster University welcomes its newest Webster International Network of Schools (WINS) member, Goucher College, an innovative liberal arts college and graduate school preparing students for 21st-century careers and global learning.
A highlight of Goucher's unique liberal arts curriculum is the requirement that all undergraduates must study abroad at least once before graduation, making the college the first in the nation to make such a bold move in globalized education.
Originally named the Woman's College of Baltimore, Goucher was founded 1885 by the Rev. John Franklin Goucher, after whom the college was renamed in 1910. Established in downtown Baltimore, Goucher relocated its campus in 1954 to a 287-acre wooded campus in Towson, Maryland, just eight miles north of the heart of the city. The college has been coeducational since 1986.
Goucher's academic philosophy is focused on 3Rs: relationships, resilience, and reflection, and coursework reflects the core values of a liberal arts education: proficiency in English composition and in a foreign language, solid foundations in history, abstract reasoning, scientific discovery and experimentation, problem-solving, social structures, and environmental sustainability. Goucher students have been attending the Odyssey program at Webster University in Athens, and this participation will expand to more Webster campuses moving forward.
For more information on Goucher College, visit www.goucher.edu. For more information on the WINS program visit www.webster.edu/WINS or contact Kim McGrath, WINS director.