Winter Dance Workshop: Local high school students gain college dance experience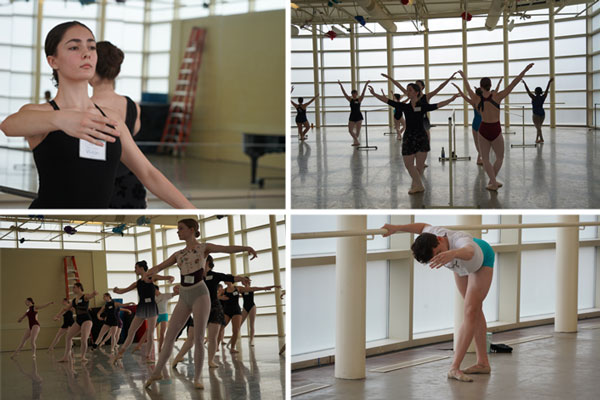 The Webster University Department of Dance in the Leigh Gerdine College of Fine Arts educates students into becoming a skilled, creative, and compassionate artist. Many of the students in the Department of Dance already have had years of training under their tutus before college. Still, oftentimes many younger dancers are not sure if pursuing a career in dance in their college years is the right path for them.
Because of this, the Department of Dance decided to create workshops that allow high school age dancers to experience what dance education would be like at a college level.
Winter Dance Workshop
The Winter Dance Workshop has been around for the past nine years and was initially created as a fundraiser for the Webster dance club. The one-day Winter Dance Workshop was designed as a condensed experience of the Summer Dance Intensives, a five-day program for intermediate and advanced high school-aged students as well as a three-day program for middle school students. In these workshops, dancers are challenged technically and artistically through a wide variety of classes taught by Webster faculty. The workshops are designed to get potential students interested in coming to Webster University to study dance.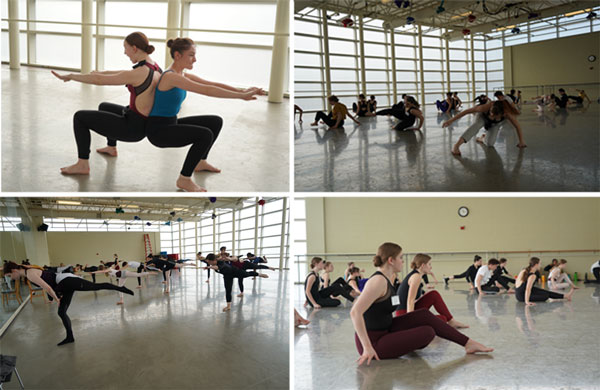 The age range that the workshop is intended for are dancers ages 13 and up. These high school students get to see what type of dance they would want to pursue in there coming years as college students, and the workshop will enable students to view if they wish to pursue their college years as a dancer.
Styles of Dance
The winter workshop is made up of four classes. Webster University staff members instruct each class. Participates will take part in ballet, modern, jazz and aerial classes, "I think its really beneficial for dancers to train in as many styles as possible," said Maggi Dueker, chair of the Department of Dance. "This just makes them more versatile. So much of dance is blending, melting, fusing of all these worlds. That's what contemporary dance is, its a melding of all these styles. The more you're exposed to, the better prepared you are."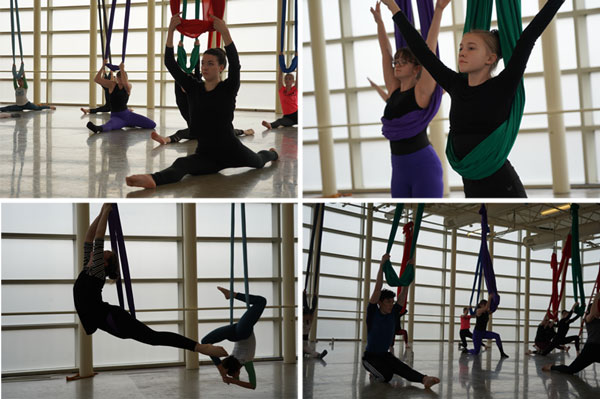 However, some may have never taken these types of dance. Each class that is selected is the foundation for other styles of dances. Ballet is the foundation from which nearly all dance styles have developed. It requires a reliable technique, athleticism, and grace. For these students who wish to pursue an education in ballet, they must understand the five positions: the basic positions of the feet and arms through which most ballet skills move. With this knowledge, students can go beyond ballet and be prepared for another style of dance.
Modern dance is a dance style that focuses on a dancer's interpretations instead of structured steps, as in traditional ballet dancing. Modern dancers reject the limitations of classical ballet and favor movements derived from the expression of their inner feelings.
Jazz dance is an umbrella term encompassing several different styles of dance that became popular in the early 20th-century. Though jazz dance has mixed roots extending back through both African and European traditions, it's a uniquely American creation, which developed simultaneously with jazz music in New Orleans.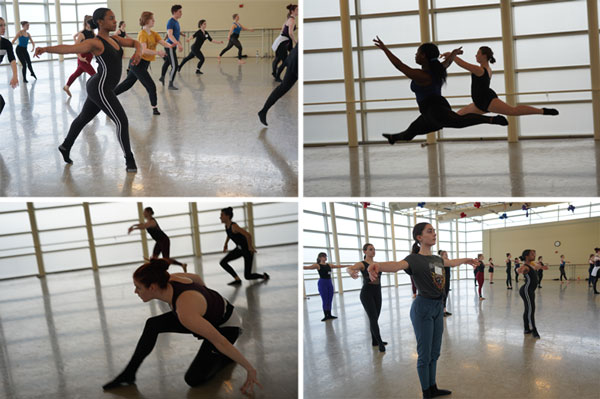 Many of the students coming in have never experienced aerial silk dance. This circus-style of dance was introduced into the winter dance workshop six years ago, and many students look forward to this part of the workshop. This type of dance is where one or more artists perform aerial acrobatics while hanging from a fabric. The fabric may be attached as two pieces or a single piece, folded to make a loop, classified as hammock silks.
After these classes, the groups will sit down with members of Webster Dance to discuss the dance department and college life at Webster. Each class was taught by a Webster professor, all who have been recognized in the dancing world in different ways.
Meet the Instructors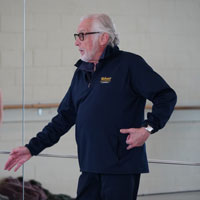 Michael Uthoff, an internationally renowned artistic director, choreographer, teacher and dancer, assumed the newly titled post of artistic and executive director of Dance St. Louis in 2006. Uthoff has directed opera and choreographed for opera companies internationally, and has served on the Board of Dance/USA and panels of the National Endowment for the Arts.


His recent career as guest teacher, choreographer, and artistic advisor includes entities such as the government of Chile, the Shanghai Ballet of China, the California Ballet of San Diego, Portland Opera Performing Institute, Andanza Dance Company of Puerto Rico, the Ballet Estable of the Teatro Colon in Buenos Aires, Argentina, where Uthoff held the post of artistic director, and his own Michael Uthoff Dance Theatre, which premiered in 2003.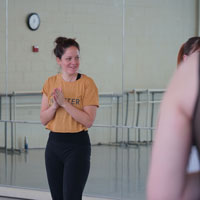 Betsy Brandt is an interdisciplinary dance educator, dramaturg, writer, maker, and mover. Brandt currently holds a faculty appointment at Webster University, teaching courses in history, theory, composition, and technique.
Her dramaturgical work is shaped by her history as a choreographer and performer, having danced in works by diverse artists including Victoria Marks, Lisa Race, Kim Epifano, Jennifer Monson, and Bebe Miller. In 2017/18, Brandt was one of five dance writers from across the country to be invited to participate in the pilot Dance Writing Laboratory sponsored by the National Center for Choreography at NCCAkron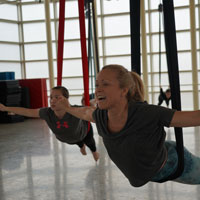 Monica Newsam's internationally acclaimed body of work stretches across four continents. Newsam continued her exploration of international movement styles in India, where she received a Post Graduate Diploma in Indian Classical Dance at Shriram Bharatiya Kala Kendra and Yoga at the Sivananda Yoga Center of Kerala.
In 1999, Newsam inspired to take dance into the local community, Newsam and her sister, Graciela, co-founded Gramo Dance Company, the first aerial dance company in Panama. Through her extensive creative output, Newsam seeks to expand global awareness of aerial dance as an exciting, expressive movement discipline.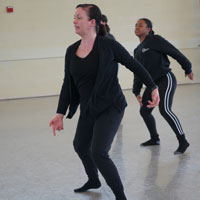 Maggi Dueker is the Chair of the Department of Dance at Webster University. Dueker founded and is the Director of Webster's Summer Dance Intensives.
Dueker choreography has been performed by the Webster University Dance Ensemble, Convergence and for the American College Dance Festival, Dancing in the Streets and National Dance Day, among others. She has performed professionally with Giordano Dance Chicago II, Royal Caribbean International, the MUNY and as a freelance performer with Melissa Thodos and Dancers and Chicago Arts Project.
Article and photos submitted by Caylin Thompson BA '19, Global Marketing & Communications graduate assistant