Steve Winter Named Human Resources Chief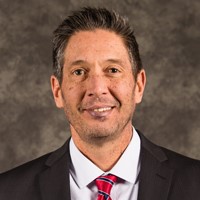 ST. LOUIS – Steve Winter was appointed the permanent chief human resources officer this week after an extensive search to fill the position. Winter has served as the interim chief since the start of the year.
Winter brings with him a diversity of experience and an expertise in a number of areas that are continually evolving in the workplace.
"I am honored to be offered the job on a permanent basis and look forward to continuing my work with the Human Resources staff and the administration," Winter said. "I know there were many qualified candidates who applied for this position and am humbled to have been selected for this outstanding opportunity."
Among his areas of expertise are strategic planning, employee engagement and retention strategies, talent acquisition, learning and development and employee relations.
"Steve Winter is a versatile leader who knows how to improve engagement among and with employees as well as build teams that improve the capacity of an organization to achieve its vision and mission," said Webster University President Elizabeth (Beth) J. Stroble. "His strong record leading the human resource units and strategies for diverse organizations in many locations will help us address the challenges and opportunities Webster faces in attracting, retaining, and developing talent among our faculty and staff."
Before coming to Webster, Winter served in a diverse range of leadership positions. He previously worked in human resource leadership roles for Staples, Ascension Health, Gap Inc., and BJC Healthcare. He also founded the consulting firm, Inspire Human Resources Consulting, and previously served as an employment and labor attorney for the firm of Bearden, Breckenridge & Gidlow.
Winter holds a BA from Washington University and a JD from the Washington University School of Law.
With its home campus in St. Louis, Missouri, USA, Webster University (www.webster.edu) comprises an action-oriented global network of faculty, staff, students and alumni who forge powerful bonds with each other and with their communities around the globe. Founded in 1915, Webster is a private non-profit university with more than 14,000 students studying at campus locations in North America, Europe, Asia and Africa and in a robust learning environment online. The university is committed to ensuring high-quality learning experiences that transform students for global citizenship and individual excellence.