Wolfmeyer Named ADA Coordinator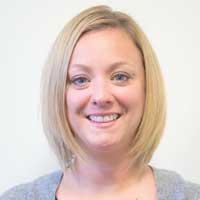 The Academic Resource Center (ARC) is pleased to announce that Shelley Wolfmeyer, who has been an employee of Webster University since 2011 and who most recently has been the student success coordinator for the ARC, has accepted the position of ADA coordinator.
Wolfmeyer, who holds a master's degree in professional counseling, is passionate about helping Webster students. In this position, she will continue to work with students and faculty and staff members to provide equal access for students with documented disabilities; facilitate a dialog at Webster to promote a greater understanding of disabilities and accommodations; and coordinate efforts, statistics and metrics regarding disabilities and accommodations throughout the Webster world.
Contact Information
Additionally, with this position change, Wolfmeyer and the ARC are taking the opportunity to update her email address to reflect her married name (from Stevens to Wolfmeyer). While this change takes place, please email her at disability@webster.edu. Her extension will also change to 7700 (314-246-7700 from off campus) in order to keep the ADA number consistent.