Scire, Women's Soccer Gorloks Record 300th Victory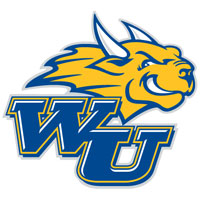 Webster University's Women's Soccer team and Coach Scire earned their 300th all-time victory this week in a 3-1 win over Westminster College. The women's soccer team is now the seventh athletic team at Webster University that has recorded at least 300 all-time victories.
Also, with the win, Scire becomes the 32nd coach in NCAA Division III women's soccer history to reach 300 career victories, as well as the 24th to do so at only one school. Since beginning the women's soccer program in 1999, Scire's teams have never had a losing season and the Gorloks have won 15 or more matches 13 times. Scire has led Webster to 13 regular season SLIAC titles, nine SLIAC Tournament championships, and 13 NCAA Tournament appearances.
With Wednesday's victory, Webster improves to 9-2-1 overall and 2-0-0 in the SLIAC, while Westminster falls to 5-3-1 overall and 1-1-0 in league play.
Other Webster Gorlok teams that have won 300 or more games include baseball, men's and women's basketball, softball, and men's soccer and volleyball.
The Gorloks will remain on the road Oct. 6 as they travel to Elsah, Illinois, for a 1 p.m. SLIAC match against Principia College.
Keep up with all Webster University Athletics news by clicking on the "Athletics" category at the top of the newsroom or by visiting www.websterathletics.com.