Women's Soccer Wins SLIAC Championship, Enters NCAA Tournament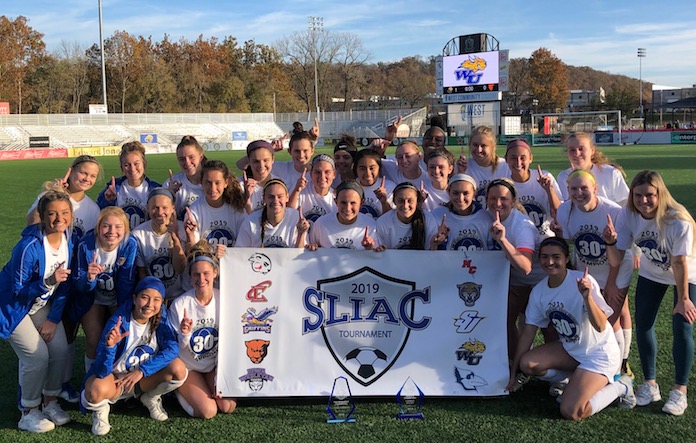 The Webster University women's soccer team made history Saturday afternoon as the Gorloks earned the program's 10th all-time St. Louis Intercollegiate Athletic Conference (SLIAC) Tournament Championship. The team then learned its next postseason destination and opponent on Monday afternoon.
The Gorloks will head to Wheaton, Illinois, this weekend to compete in the 2019 NCAA Division III Women's Soccer Championship against Wheaton College at Joe Bean Stadium.
Webster enters the NCAA Tournament having won six consecutive matches all of which have been shutouts. The Gorloks were one of 43 teams that won their conference tournament to earn an automatic bid to this year's NCAA Tournament. The tournament bid is the 14th in school history and first since 2017 when the Gorloks fell in the first round at Loras College.
This will be the fifth time Webster and Wheaton will be facing each other in the NCAA Tournament. The winner will advance to the next round which is scheduled for Nov. 22-24.
For those who would like to attend the regional, admission for each day is $6 for adults, $3 for students and senior citizens, $2 for ages 3-12. Children under three-years-old will be admitted for free. No free passes will be accepted.