Writing for Publication: An Informal Discussion of Writing Challenges, Successes and Tips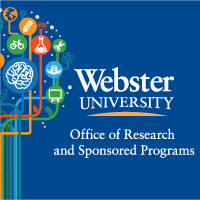 It is no secret that faculty at universities where teaching is a primary focus such as Webster University have wide-ranging responsibilities.
However, scholarship is central to a faculty member's professional identity and benefits students in important ways. For faculty in fields where producing publishable writing is paramount, integrating scholarly writing into your regular routine is critical.
Join the Office of Research and Sponsored Programs for an informal workshop as two Webster University faculty share their journeys to writing for publication.
The session will end with open discussion regarding challenges and tips to writing success.
Details
Facilitators:
Amanda Kracen, Ph.D., assistant professor, Department of Psychology

Jan Palmer, Ph.D., associate professor, Department of Nursing
When: Thursday, March 8, 12-1 p.m.

Where: Browning Hall 140
Beverages and treats will be provided!
About ORSP
The Office of Research and Sponsored Programs (ORSP) advances Webster University through faculty development and support for external funding, award management, and research compliance.
The ORSP seeks to support faculty research and scholarship that will ultimately strengthen educational and research experiences for Webster's students and promote opportunities for external funding and recognition.
Learn more about the Office of Research and Sponsored Programs and how it can help you here.