Nominate a Colleague for 2017/2018 WSA Board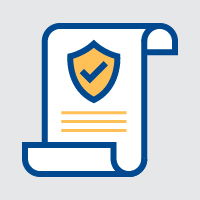 Webster Staff Alliance invites you to nominate yourself or another staff member to be on the 2017/2018 WSA Board. Each term is two years, beginning June 1, 2017.
Being a board member is a great opportunity to strength your network within Webster University, develop professional skills outside your normal work responsibilities, and have a positive impact for your work environment. Consider a position on the WSA Board.
Nominations will be open until April 28, 2017. If multiple individuals are nominated, elections will run early May.
Click here to complete a Nomination Form.
Associate chair positions have the option to advance to the chair position. Board members will be responsible for their individual areas, attending two monthly meetings (one for the WSA Board and one with Webster leadership president, provost, and chief human resources officer), and supporting WSA events and programs throughout the academic year.
Nomination Rules:
You can nominate yourself. If you are nominating someone else, they should be aware that they are being nominated.
Individuals should be full-time staff members and at the director-level and below.
Once nominated, individuals must provide a picture, a short biography, and a statement regarding why they wish to hold the position for which they have been nominated. Email these three items to wsa@webster.edu by 5:00pm on April 28, 2017.
Individuals may only run for one position; individuals nominated for multiple positions must select just one.
Open Positions and Their Functions:
Chair
Provides leadership for WSA Board;
Is available to staff members to discuss relevant concerns and interests;
Is an ex-officio member on all staff committees;
Is the liaison for the constituency to the University Administration; and
Works with other Board members to manage budget, oversees annual staff survey, and maintains a log of meetings, presentations, etc. Additional monthly meeting with the Administrative Council
Secretary
Arranges time and location of Board meetings;
Records and maintains accurate minutes of all WSA meetings;
Maintains record of WSA correspondence, the listserv, and list of committees;
Updates the WSA website as needed; and
Serves as election coordinator
Associate Compensation Chair
Oversees and maintains all correspondence and procedures that deal primarily with professional development funds;
Assists the compensation chair with the annual Compensation Proposal; and
Continues any current and/or unfinished projects already set into action by the past compensation chair/board as well as establish new ones
Extended Campus Chair (Open to Extended Staff Members)
Represents all extended campus staff;
Creates interest for new and current extended campus staff members to participate in WSA events;
Manages the Extended Campus Scholarship Award program, which includes:
Marketing the Extended Campus Scholarship Award
Working with the WSA to select the winners,
Collaborating with other departments on campus to sponsor the winners,
Scheduling travel, hotel, and any meetings for the awardees,
Overseeing the expense reports in Concur, and
Administering the post-award survey (February and March are busy times for this position)
Associate Special Events Chair
Collaborates with the special events chair to organize the Professional Development Day, Holiday Party, and any other special events offered through WSA;
Assists with the creation of post-event surveys and data collection; and
Maintains WSA website
Gorlok Great Chair
Manages the Gorlok Great Program, which includes:
Marketing the Gorlok Great award, managing the bi-annual election periods,
Working with the Gorlok Great Committee to select winners,
Notifying all nominees if they have won or if they were nominated, and
Overseeing the issuance of award through Concur