Webster Staff Supporting College Bound STL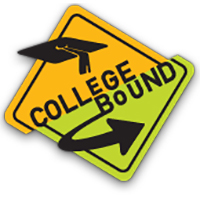 The Webster Staff Alliance invites everyone to consider joining its annual fundraiser to support a charitable cause.
This year, instead of soliciting donations at the December luncheon -- a busy time of giving for everyone -- WSA has created an on-going campaign to support College Bound STL, which works with each of their students for up to seven years from when they are sophomores in high school -- to help them finish high school, matriculate into college, and persist to the award of a bachelor degree.
About 90 percent of these students are the first in their families to earn a degree, and 88 percent of them qualified for free or reduced price lunch when they entered the program. Whereas just 14 percent of low-income, first-generation students receive their degree nationally, 55 percent of College Bound STL's students are awarded their bachelor degree!
"College Bound has helped me to think broadly, outside the box, deep into my future," said student Kiara Brown. "I have learned so much and will take what I have learned with me to inspire others."
See more details about their work at collegeboundstl.org.
The Webster Staff Alliance Board invites you to join us in supporting their great work!
You can donate online or during lunch at the WSA Professional Development Day on March 14.