Webster Staff Alliance Welcomes Three New Board Members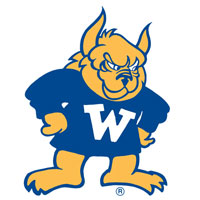 The Webster Staff Alliance (WSA) Board is happy to share news of the 2018-19 open position election results in this message. Thank you to all staff who were involved in the nominating process, and those who were on the ballot for the three open board positions.
Three new board members, Kim Jackson, Alexis Boyer-Meyerman and Vanika Spencer, will begin their term on June 1, 2018.
2018-19 WSA Board:
Chair

: Maggie Dankert, international credential specialist, Office of Admissions

Associate chair

: Kim Jackson, director of Operations, College of Arts & Sciences

Secretary:

Kara Carline, coordinator, catalog, curriculum and communication, Office of Academic Affairs

Compensation chair

: Alexis Boyer-Meyerman, data specialist, Academic Affairs

Associate Compensation chair

: Danielle Ehrhard, payroll coordinator, Finance and Administration

Communications chair

: John Link, interim director, Career Planning & Development Center

Special Events chair

: Kristen Rosen, coordinator, International Recruitment & Services, Office of Admissions

Associate Special Events chair

: Vanika Spencer, coordinator, First Year Experience & Undergraduate Persistence

Gorlok Great chair

: Allison Labaali, representative, Professional Counseling

Extended Campus chair (Interim)

: Kristinn Wise, assistant director, Andrews Air Force Base (D.C. Metro Area)

Extended Campus chair (July 2018)

: Sarah Butler, director, Fort Sam Houston campus location, Office of Academic Affairs