Xerox Assessment Team On Site March 7-11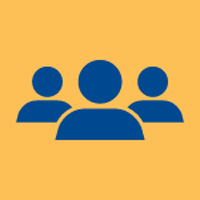 The week of March 7, Webster University, in partnership with Xerox, will be assessing the current campus work environment of the St. Louis Metro campuses (Webster Groves, Winghaven, Westport, and Gateway locations).
Rick Wosmansky, the onsite Xerox representative, will accompany a small team to document important information on printers, copiers, fax machines, scanners and multi-function devices as requested.
The Xerox team will be collecting device makes and models, serial numbers and configuration sheets. It should only take a minute for each device. They will try to be as unobtrusive as possible and not interrupt your work when collecting data for each of the devices. They may have to pull a device away from the wall or look behind them for network drops or phone lines. The Xerox Assessment team may require access to locked offices or have questions - please assist them in any way required.

By making an effort to measure and map the devices, Webster University can better manage our resource use and discover financial and environmental advantages to be gained. The data collected from the assessment will allow the university to make fully-informed, environmentally-responsible choices in the future and help reduce our campus' carbon footprint.

Any questions or concerns can be directed to Maria Hein at mariahein01@webster.edu or Kelsey Wingo at kelseywing07@webster.edu.