Hunt Gallery Presents Alumnus Zane Forshee March 31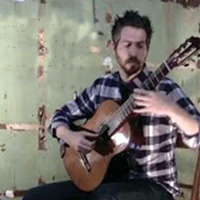 Join Zane Forshee BA'98 for the Laptop Tour, a musical performance at the Hunt Gallery on Friday, March 31, from 5-7 p.m.
"The creation of Laptop Tour was inspired from an idea I frequently consider: the need for a concert hall holds much less importance today with regard to live performance than it once did," said Forshee. "With this in mind, I have decided to push myself to see what else is possible. I've created a series of concerts that make use of a range of venues not normally associated with musical performance. But why stop there? What if we broadcast them over the internet? There's no need to bring in an audience—I can deliver the concert to you. Suddenly the Laptop Tour is a reality."

Zane Forshee Laptop Tour performance
Friday, March 31, from 5-7 p.m.
Hunt Gallery
8342 Big Bend Boulevard, St. Louis, MO 63119


Zane Forshee Bio
Forshee holds a Doctor of Musical Arts Degree, Master of Music Degree, and Graduate Performance Diploma from the Peabody Conservatory of Music of the Johns Hopkins University. Forshee is a Webster University alum, graduating with his Bachelors in Music in 1998. His awards include First Prize in the National Guitar Workshop International Solo Guitar Competition and Top Prize in the Montpelier Artist Recital Competition among others. Forshee serves as the Chair of the Guitar and Harp department of the Peabody Institute-Preparatory Division.