Zoom Now Under Webster's Acceptable Use Policy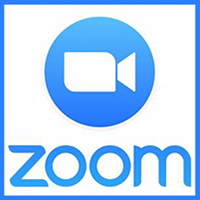 From Information Technology:
Zoom has rapidly become a critical technology for Webster students and employees in our shift to virtual/hybrid learning activities and remote operations. It's a great solution for web conferencing and virtual meetings with rich features and advanced capabilities.
While we are glad to see that Zoom is being used across the Webster community, please be mindful that the use of available videoconferencing technologies, including Zoom and Microsoft Teams, is subject to both the Acceptable Use Policy of the University as well as the Acceptable Use Policy of the service providers. Use of these platforms should be restricted to Webster business and academic use.
Under Webster University's Acceptable Use Policy, access to technology resources are provided to support the educational mission of the University and use should be consistent with the goals of the University.
Zoom's Acceptable Use Policy includes a Reasonable Use disclosure which states: "Zoom provides video conferencing services for business collaboration. Zoom anticipates that customers will use the services in a reasonable manner given the business purpose. As such, Zoom may limit, suspend or terminate access if an End User's use exceeds reasonable standard."
It is critical to ensure the use of these platforms adheres to all standards and policies.
Webster University's Acceptable Use Policy