Three Webster Students Selected for Prestigious C200 Scholar Awards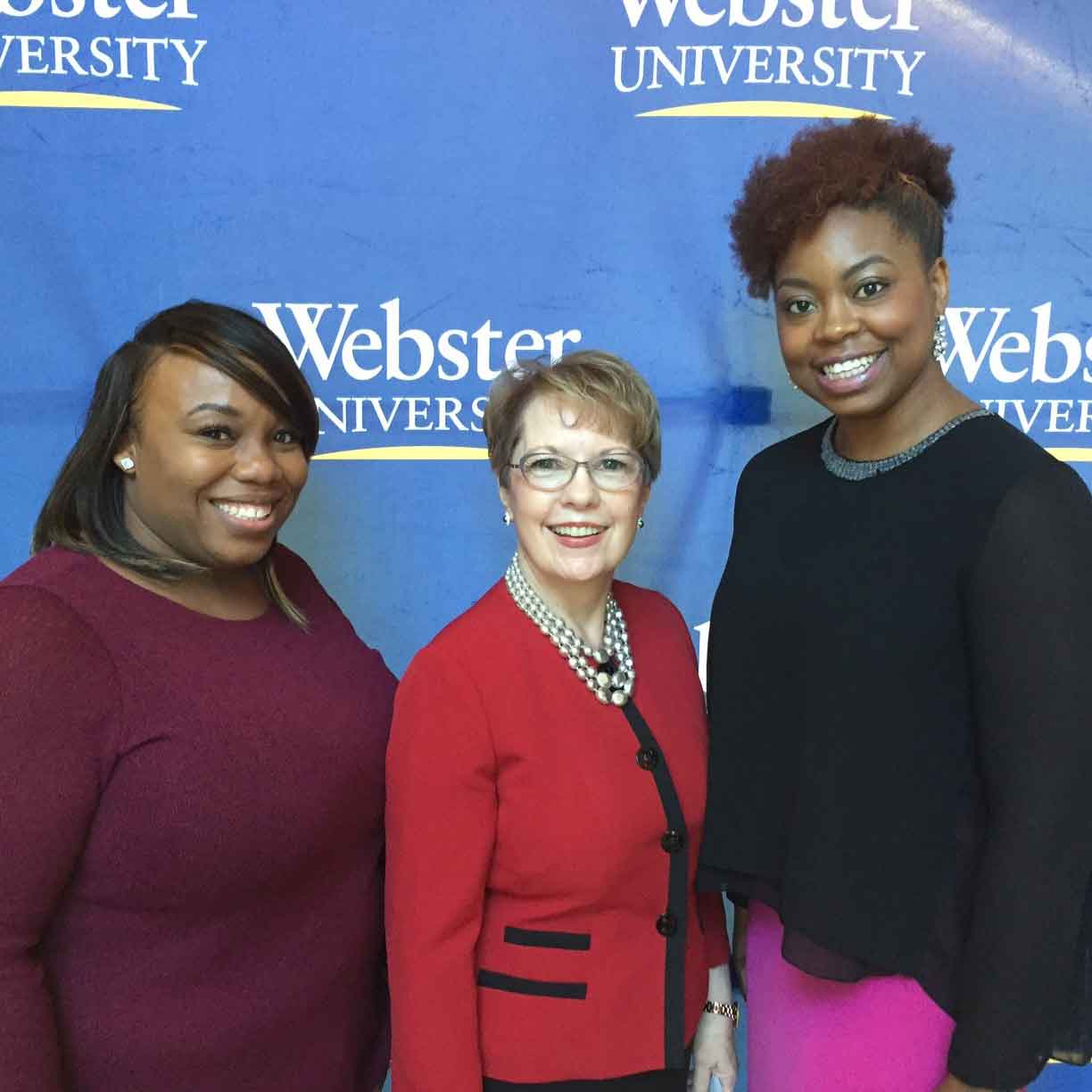 ST. LOUIS – Three MBA students at Webster University were each awarded a $10,000 scholar award by the Committee of 200 (C200) this afternoon. The students are Eryn Holder from the Webster Groves Campus, online student Brandi Hamilton and online student Cassandra Flowers.
They can use the awards to address educational costs or invest in tools needed for their professional goals. Besides the monetary award, the three women also will have access to the C200 Scholar Network and opportunities to network with members of the organization. The awards were announced during a day-long seminar hosted by Webster University and C200 that focused on advancing women in leadership roles in the business world.
Two other students were named as runners-up to the scholar awards - Charlotte Nuber from the Geneva campus and Karen Curry from Webster's Space Coast (Florida) locations. Both students also were welcomed to the C200 Scholar Network.
"The conference was a unique opportunity for our students and members of the community to engage and network with each other and with successful women leaders," said Elizabeth (Beth) J. Stroble, president of Webster University. "We are proud to have had this opportunity to partner with the members of the C200 and proud that they selected three of our students to receive the Scholar Award, as well as the two additional students who will receive access to this prestigious organization."
The seminar, called the C200 Success Shared Conference, Journey to a Global Future, focused on women business leaders sharing their experiences with the attendees. It featured several large-groups discussions and numerous break-out sessions to discuss issues such as leadership styles, how to balance work and life, the communication of the business world, cultural sensitivities and mentoring opportunities. The opportunity to host the C200 Reachout was brought to Webster University by Webster University Board of Trustee Laura Herring, a member of the C200.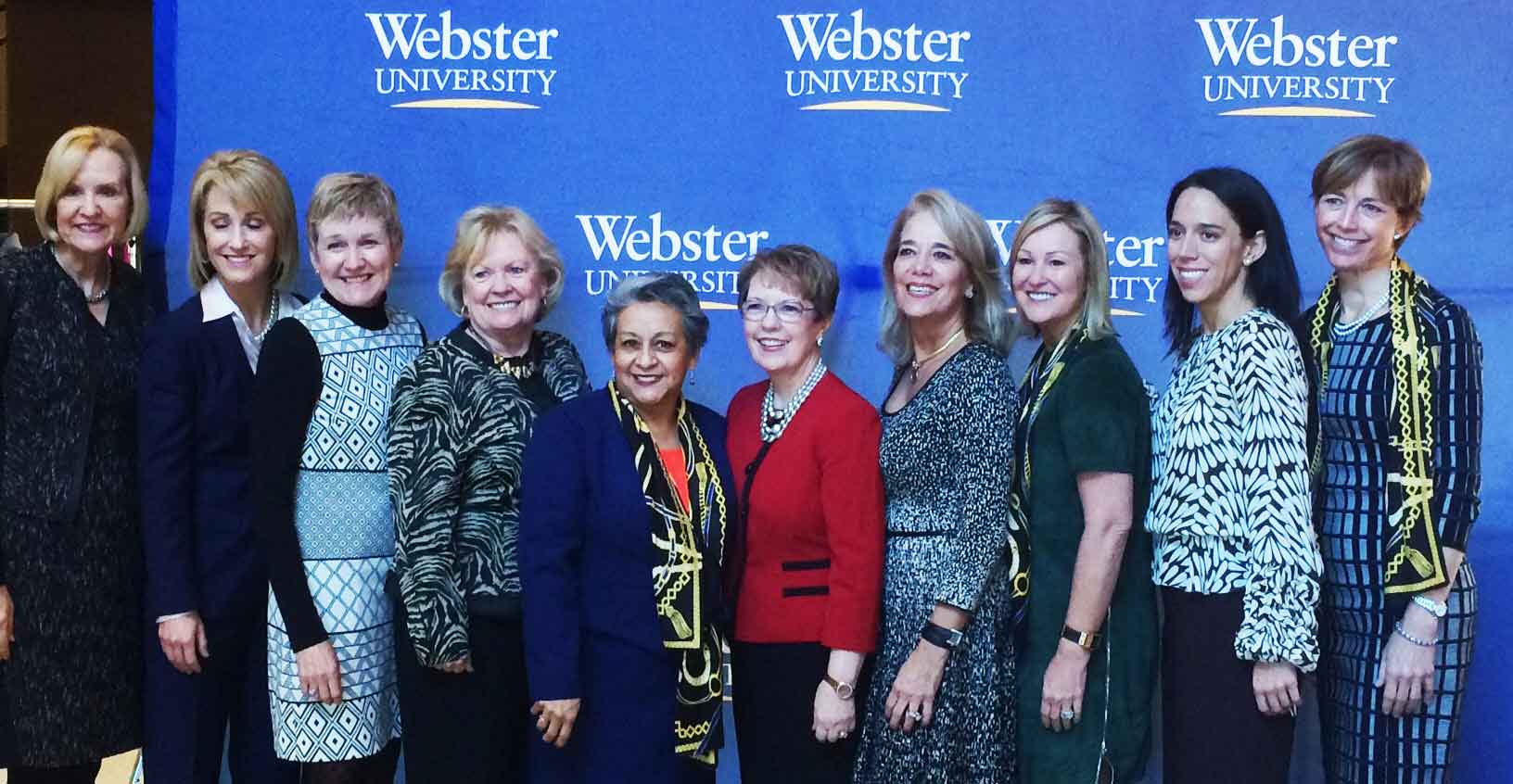 Almost 100 Webster students from across the Webster network of campus locations applied for the scholar awards in the weeks leading up to the conference. Finalists were interviewed on Friday by members of C200. To be considered, applicants had to be an outstanding female student enrolled in the MBA program at any Webster University location. These students who exemplify extraordinary leadership potential, entrepreneurial spirit and a commitment to supporting other women.
Founded in 1982, C200 is an organization of the most senior women executives' in successful private and public companies from around the world who manage more than $300 billion in annual revenues and assets. The primary mission of C200 is to foster, celebrate and advance women's leadership in business.
For more information about C200, visit https://www.c200.org.
With its main campus in St. Louis, Missouri, USA, Webster University (www.webster.edu) comprises an action-oriented global network of faculty, staff, students and alumni who forge powerful bonds with each other and with their communities around the globe. Founded in 1915, Webster is a private non-profit university with almost 20,000 students studying at campus locations in North America, Europe, Asia and Africa and in a robust learning environment online. The university is committed to delivering high-quality learning experiences that transform students for global citizenship and individual excellence.