Harvard Professor, Author Visits Webster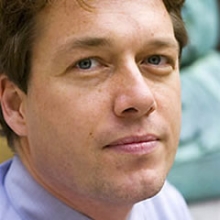 Celebrated author and Harvard professor Sven Beckert is speaking at Webster University Saturday, Feb. 10, 9:30-10:30 a.m. in H. Sam Priest Center 104.
Beckert is the author of Empire of Cotton: A Global History, which won the Bancroft Prize in history and was a finalist for the Pulitzer Prize in 2014. The book is a brilliant retelling of the origins and spread of capitalism, focused on one essential commodity. It demonstrates how imperialism, slavery, and war were central to the creation of a global economy.
In his Webster talk, Sven will reflect on the significance of his book, its challenge to conventional wisdom, and the response of his critics.
The talk is sponsored by the History, Politics, and International Relations Department and the Webster Faculty Speaker Series.
It is free and open to the public, but please rsvp to wrosenbl@webster.edu.