Academic Advising Center Staff Updates: Ord, Gygi, Steele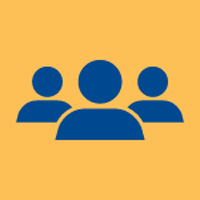 The Center welcomes two advisors to new roles:
Jennifer Ord as a new undergraduate academic advisor. Ord previously worked at the Scott Air Force Base campus location as a part-time academic advisor and faculty coordinator.
Dinah Gygi, graduate academic advisor, is moving from a team appointment to full-time role in the center. Gygi specializes in working with School of Communications graduate students and international graduate students. She has been with Graduate Advising since 2016.
We welcome both to their new roles!
And a farewell:
We wish Genesis Steele, graduate academicadvisor, best wishes as she transitions to a new professional opportunity. Please stop by the Academic Advising Center on Wednesday, August 14 between 2:30-3:30 p.m. to say farewell. Steele has been a member of the graduate advising team for three years. We thank her for her dedication to student success!