In the News: Pickart on music career, Vogel's Big Bird in KC, Smith on media literacy, Laburda on mental health
Recent news media coverage featuring Webster University community members includes:
20 Questions for Music's Pickart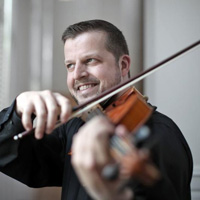 Matt Pickart, assistant professor in the Department of Music, was a recent subject of "20Q," a feature that introduces readers to people involved in the area's arts and entertainment community in The Gazette, a Wisconsin publication.
Pickart, a Beloit, Wisconsin, native, returned to his hometown area for two performances in June. He discussed his career as a violinist/violist/jazz musician and performing in such iconic venues as Lincoln Center and Carnegie Hall, as well as the music entrepreneurship class he instructs at Webster.
"Musicians need to know how to survive in the real world," said Pickart. "It's tough. A huge part of what I teach in the classes is how to have the right mindset, how to create your own opportunities, and how to reach your goals." Read Pickart's full interview here.
Puppeteer Vogel on Sesame Street Dream Job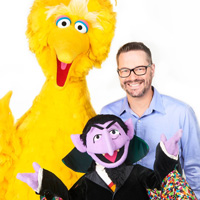 Conservatory of Theatre Arts alumnus Matt Vogel and his work on "Sesame Street" was the focus of a July 10 Kansas City Star feature story, "Big Bird comes home: KCK native on his 'dream job' as beloved Sesame Street character."
Vogel, a Kansas City native, discussed his "dream job" voicing and animating perhaps the world's most popular puppet — Kermit the Frog — as well as inhabiting perhaps the world's most popular children's TV character — Big Bird.
Vogel was in town as part of the "Sesame Street" 50th anniversary road trip, a three-day event presented by Sesame Workshop, the nonprofit organization behind "Sesame Street," with stops across Kansas City to tape scenes with children for the 50th season of the show.
Smith on K-12 Media Literacy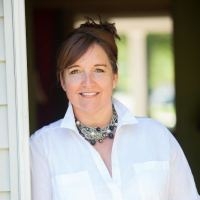 Julie Smith, instructor in the Communications & Journalism Department, was quoted in Education Dive about a study that exposed the difficulties in trying to teach media literacy in K-12 environments.
The article discussed the wide variety of perspectives on teaching students to develop "healthy skepticism" being a strength in the field. Smith explained there are practical reasons for weaving media literacy skills across the curriculum.
Read the full article, "Report: Multiple approaches to media literacy limit efforts to measure outcomes" here.
Laburda on Mental Health Advocacy
Webster alumna Mary Beth Laburda was a featured columnist in USA Today's "Florida Today" section, discussing the inportance of seeking help in the article, "Health pro: Counselor: 'Asking for help is brave and courageous.'" She also shares what led her to a career in counseling, and advice for those seeking a similar career path.

Laburda earned her MA in Mental Health Counseling from Webster University, and is a licensed mental health counselor and lead clinician at the Intensive Outpatient Program at Rockledge Regional Medical Center in Rockledge, Florida.