Geraghty-Rathert on immigration, Kleinman on Anderson, Assner-Alvey and Baldeon-Raglin
A sampling of recent professional news and achievements among Webster University faculty:
Geraghty-Rathert Presents on Immigration and Pandemic, ARISE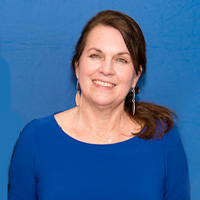 Anne Geraghty-Rathert, professor in the Law, Crime and Social Justice Department, gave a presentation about immigration issues in relation to the pandemic to community members and members of the ARISE organization in South Texas, on Friday, Nov. 20, 2020.
Faculty and students of Webster University, in conjunction with the ongoing humanitarian efforts of ARISE, attempt to assist people living in the colonias at the Texas/Mexico border with health, immigration and other issues.
Geraghty-Rathert was assisted by Webster faculty members Mary Ann Drake (Nursing) and Silvia Navia (Global Languages, Cultures & Societies), and the entire entire presentation was translated by student Karla Medina, both out loud and on her presentation slides.
Assner-Alvey, Baldeon-Raglin in 'Mother' Exhibit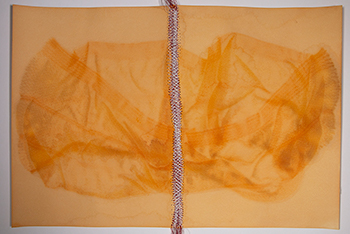 Robin Assner-Alvey and Natalie Baldeon-Raglin each have works included in the juried, virtual exhibition: "You are not wonderful just because you are a Mother."
Both are faculty members in the Department of Art, Design, and Art History in Webster's Leigh Gerdine College of Fine Arts.
Pictured above is from Assner-Alvey's "Afterbirth (Step 1)".
Kleinman's Latest on MoBOT's Anderson and Evolutionary Biology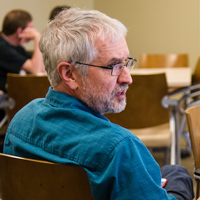 Kim Kleinman, director of Undergraduate Advising and adjunct faculty member, has published his eighth and possibly last major paper in a series examining the contributions of Edgar Anderson of the Missouri Botanical Garden to 20th Century evolutionary biology.
"From Geneticist to the Garden to Senior Botanist: Edgar Anderson and the Study of Plants in the 20th Century" has been published in the Annals of the Missouri Botanical Garden.
It is currently available online and will also appear in the Annals print edition in Volume 105, Number 4, pages 578-587.