Biological Sciences Senior Thesis Presentations Dec. 8-10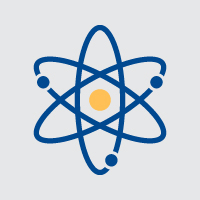 The Department of Biological Sciences in the College of Arts & Sciences invites the Webster University community to attend their student senior thesis presentations across four sessions each day from Dec. 8-10. The talks will take place via Zoom. Contact Nicholas Frank, Department of Biological Sciences representative, at nicholasfrank@webster.edu for Zoom info.
Student presenters, schedule and topics of talks:
Session 1: Tuesday, Dec. 8, 9 a.m.
Dylan Jannin
Stephen Pearson, Experimental Options to Relieve Lower Back Discomfort in Law Enforcement Officers
Devan Schenck, Developing Resistance to Lavender Essential Oil in Escherichia coli
Ashton Kish, Expression of PUB genes in Arabidopsis thaliana when exposed to heat stress
Session 2: Wednesday, Dec. 9, 9 a.m.
Jessica Battle, Chemistry of the Organic Solid State: From Photoreactions to Molecular
Emily Buehrle, Increasing Urbanization and the Impact on Local Bee Foraging Strategies
Cheyenne Davis, A Bone to Pick: Using Felid Skull Morphology as Species Indicator
Luke Burnham, Anthocyanin Accumulation in Arabidopsis in Response to UV-B Exposure
Emila Pilipovic, The effect of oregano essential oil on Escherichia coli and Staphylococcus epidermidis
Session 3: Thursday, Dec, 10, 9 a.m.
Samantha Shaw, Are frog call frequencies impacted by region?
Rod Jordan, Isolation of Dark Septate Endophytes and the future of Reducing Global Carbon Emission
Andrew Padilla, The Effects of Carbohydrate and Sugar Intake on a Weighted Ball Velocity Program
Ajla Miljkovic, Bacterial Diversity in Freshwater Ecosystems
Session 4: Thursday, Dec, 10, 12 p.m.
Elvisa Mehinovic, Whole New World: Computational Biology
Mason Justin, Color Vision in Ants
Cody Dinkins, Does Body Size Variation in Queenless Microcolonies Buffer the Effects of the Pesticide Sulfoxaflor on Dominance Structure
Kya De La Fuente, Effects of amphetamine on tissue glycogen levels in human muscle and liver cell culture