Valuable Benefit Resources for Employees Surrounding COVID-19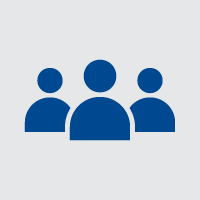 Cigna Medical Resources
Cigna offers a general information site regarding COVID-19 Care and Coverage for covered employees and their dependents. Those covered can also log into their mycigna.com account for more specific information for them. Through Webster's coverage, Cigna will cover diagnosis, testing, and treatment associated with COVID-19 including:
COVID-19 diagnostic visits: Cigna is waiving out-of-pocket costs for COVID-19 visits with providers, whether at a provider's office, urgent care center, emergency room, or via virtual care, through May 31, 2020.
COVID-19 testing: Cigna is waiving out-of-pocket costs for COVID-19 FDA-approved testing. Only a health care provider or hospital can administer the test and send the sample to an approved lab for results.
COVID-19 treatment: Your plan will cover treatment associated with COVID-19 or similar diseases. Out-of-pocket costs may apply.
Cigna is also providing resources to help manage high stress and anxiety with a 24-hour toll-free help line (1-866-912-1687). You also have access to their Mental Health Program. Go to mycigna.com, select "Coverage," coverage for "Mental Health."
Employee Assistance Program
The Employee Assistance Program is available through ComPsych at guidanceresources.com. Use Web ID GEN311, or call 800.311.4327. This includes three free counseling sessions to full-time benefit eligible employees, and their immediate family. Many other practical services are available, and may be of value and support to you and your family. As a part of COVID-19, they also offer the Coronavirus U.S. Digital Toolkit.
Personal Travel Assistance Program
Personal travel support is available to full-time benefit eligible employees, and their immediate family, through IMG's Travel Assistance Services. They have extensive experience handling complex and remote medical transport situation, as well as provide support for travel concerns when they arise. They are available 24/7/365. Call toll free from within the U.S. 1.855.847.2194, from anywhere in the world +1.317.927.6881, or email assist@imglobal.com. See attached brochure.
Prescriptions
Express Scripts offers a general information site COVID-19 Resource Center. They are there to give you peace of mind when it comes to your medications. You can fill your prescription when there is 25-30 percent remaining. They will ensure safe delivery of your medications when you need them – there is no need to order refills earlier than usual, or to stock up. Their pharmacists are available 24/7 to answer your calls, provide support, and assist your providers. Their web portal and mobile app can help you manage your pharmacy needs easily and securely.
Health Wellness Resources
Through your mycigna.com account, access "Wellness" on your menu and find wellness resources including your own health advocate, options for health coaching, free or discounted services such as on-demand workouts and incentives as well as wellness incentives with some activities allowing you to earn a debit and/or gift card upon completion.
CARES Act (Coronavirus Aid, Relief, and Economic Security Act)
The CARES Act makes additional retirement plan savings available to TIAA participants impacted by COVID-19. Options include Coronavirus-related Distribution or Loans, Suspension of Required Minimum Distributions as well as some additional provisions.
You should carefully consider the impact of your decision, how it affects you today, and your future. To learn more about the CARES Act, go to tiaa.org and click on "Guiding you through turbulent times." Contact TIAA at 800-842-2252 to speak to a financial advisor.
Financial Wellness Resources
Prudential offers all Webster employees a digital platform 24/7 for financial wellness support.