COVID-19 Updates: Commencement plans, Add/Drop period, main campus building access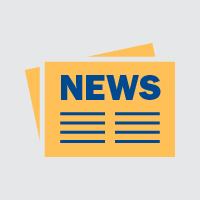 The following message from the COVID-19 Task Force was distributed to the Webster University community on March 20, 2020.
As we conclude a week that has seen so much change in the world and throughout the Webster network, the Webster University COVID-19 Task Force shares the following brief updates:
DROP/ADD PERIOD EXTENSION
All U.S. campuses may extend the drop/add period to March 27 for the Spring 2, 2020 term. Students registered in international campus courses should follow their individual campus drop/add deadlines.
101st COMMENCEMENT CEREMONIES
The pandemic has required some creative planning for celebrating the 101st Commencement. Pending graduates have been informed of plans for a virtual commencement main ceremony in place of the May 9 ceremony originally scheduled for The Muny in St. Louis. In addition, Webster is planning individual school and college ceremonies where Class of 2020 graduates can celebrate during Homecoming and Alumni Weekend Sept. 25-26 at the main campus. An announcement can be found here, and further details will be posted at webster.edu/commencement when final.
REMOTE WORK POLICY AND AGREEMENT
Employees who are working remotely may only use Webster-approved computers from home. It is important for network and data security purposes that they not work remotely from public places and unsecured networks.
As Webster staff transition to remote work at so many locations, a Flexible And/Or Remote Work Policy [PDF] has been posted on the Human Resources site, along with a Flexible And/Or Remote Work Agreement [PDF] for staff to review and complete with their supervisor. Please submit forms to Human Resources by April 10.
MAIN CAMPUS BUILDING ACCESS
As noted yesterday, all classroom and administrative buildings on the main campus will only be accessed with a faculty/staff Webster ID card. For the Emerson Library (closing at 6 p.m. CDT today) and the University Center (closing at 5 p.m. CDT today), only faculty and staff who work in those buildings will have access. Faculty and staff can use their cards to access all other buildings from 6 a.m. to 10 p.m. CDT seven days per week.
NOTE: Students who need to access any building must coordinate with a faculty or staff member who can meet them to let them enter. All faculty and staff members are required to let Public Safety know ahead of time when meeting with a student in these buildings. Faculty and staff can do this by e-mailing publicsafety@webster.edu and reporting when the student will be in the building and what room(s) the student will visit. This measure has been enacted so Public Safety is aware that students are in the building.
MAIN CAMPUS PARKING PERMITS
As a reminder, parking permits are required on all main campus parking lots and the Garden Park Plaza garage. Staff and full-time permits do not expire; those who wish to suspend their Webster Groves campus parking permit must return their parking tag to Public Safety, per the Parking Policy at the Public Safety site.
Once again, we thank you for your patience for changing conditions and your support for one another as the members of our community adapt to these new realities.
The COVID-19 Task Force