COVID-19 Updates for Faculty and Staff - March 14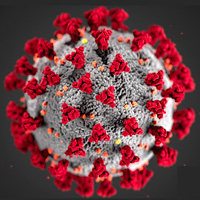 The following message was distributed by the COVID-19 Task Force to faculty and staff on March 14. A modified version was distributed to students.
To all Webster University faculty and staff;
This is a lengthy message and we urge all members of the community to read it completely.
We realize this has been a stressful time of change for all of us and we appreciate how faculty and staff have rallied together to offer the best support for our students. Everyone's contributions have been noticed and are appreciated.
In the past 72 hours, we have seen rapid changes in response to the COVID-19 crisis, from numerous schools and businesses temporarily closing to declarations of emergency orders on both the state and federal levels, restricting travel and the sizes of events. Webster University's COVID-19 Task Force has been meeting daily for the past week to track these changes, review feedback from the community and explore ways to further enhance the safety of all members of our community while also preserving our educational mission. In addition, the administration and various units began planning and communicating about the need to prepare for such changes beginning in January.
Hours, Access at Webster Groves Facilities
In addition to previous changes we have shared, there are several more changes of importance for the Webster Groves campus:
All students, faculty and staff will be asked to carry their Webster ID's with them in order to access buildings and laboratories.

A message was posted Friday about the new Library access changes.
Access to the University Center, including the Fitness Center and pool will be restricted to Webster faculty, staff and students to further reduce exposure to COVID-19. All other access through community memberships, those taking swim lessons, or those participating in team practices will not be allowed until after April 5. The University is contacting those organizations and individuals and notifying them of the changes.
As other spaces are added to this policy, they will be noted on the University's COVID-19 page.

The hours and operations of Marletto's have changed. Until further notice, Sodexo will operate on a holiday schedule. From Monday through Friday, Marletto's will be open from 7:30 a.m. to 9:30 a.m., 11 a.m. to 1 p.m. and 5 p.m. to 7 p.m. On weekends, it will be open from 11 a.m. to 1 p.m. and 5 p.m. to 7 p.m. All meals will now automatically be served in to-go containers and all customers will be urged to not eat in the main dining hall in order to enforce the social-distancing policy. All food will be served by staff using implements. Food items that could be touched will be limited.
The Cyber Café hours will be from 8 a.m. to 1 p.m. All other food-service areas on campus will close.
The Repertory Theatre of St. Louis has canceled the remainder of its season. Its box office will remain open both to issue refunds for upcoming shows as well as to sell tickets for next season.
International Campus Updates
There have been changes at Webster's international campuses:
At the request of the government in Thailand, all major events have been canceled there, including Webster's commencement ceremony. Classes continue to be taught in person there, but faculty and staff have been told to make preparations to move to remote operations if the government issues stronger guidelines.
All of Webster's European locations are now teaching online for limited periods. Greece's in-person classes are tentatively expected to resume March 26. Geneva will tentatively be online through April 9, The Netherlands through April 6, and Vienna through April 3. These dates could change, depending on fluidity of the crisis in those respective countries.
Access to Important Updates
This is a rapidly evolving crisis. Future changes could occur swiftly. New policies or other important announcements will continue to be shared via Webster.edu e-mail; therefore, it is important that ALLstudents, faculty and staff check their Webster accounts daily. If you are having issues accessing your e-mail from your computer or your phone, you should immediately contact the IT Service Desk at 314-246-5995 or e-mail them at support@webster.edu and ask for help resolving the issue. We also urge everyone in the community to log in to connections.webster.edu, click on the "Webster Alerts" graphic in the middle of the page and make sure your most current cell phone information has been added.
Reminder of Travel Restrictions
We would like to remind the community about the current travel restrictions that were put in place earlier this week, including the request that all students, faculty and staff who are traveling – regardless of whether the trip is for personal reasons or business – fill out a travel form so that the University is aware of where members of the community have visited. Those policies and the form can be found on the COVID-19 page here. The University needs this information as it determines who must self-quarantine as part of the social distancing policy.
We understand that these changes are occurring at an incredibly fast pace, but we appreciate everyone's patience and understanding, as well as their diligence in helping institute these new policies and procedures during this international health crisis. We believe that these policies will significantly reduce our exposure to COVID-19 and keep our community and our loved ones safer as a result. We also believe that we will get through this crisis stronger than ever.
The COVID-19 Task Force