COVID-19 Updates for Students, Faculty and Staff - March 15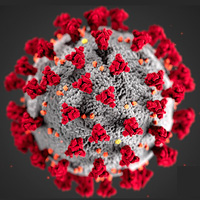 The following message from the COVID-19 Task Force was sent to Webster University students, faculty and staff on March 15, 2020.
To the Webster University community:
The COVID-19 situation is changing so quickly that events can happen overnight that require Webster University to quickly react to enhance the safety and security of our students, faculty and staff. Though today is a Sunday, it is no exception to this new reality of rapid developments occurring nearly hourly.
SOUTH CAROLINA
We were notified Sunday that a student at Webster's Greenville location in South Carolina has been ordered to self-quarantine for two weeks while waiting for test results for COVID-19. While the student has not tested positive for the virus, the Greenville location will now operate remotely for the next two weeks. During this time, the location will be deep cleaned as a precaution. All students in Greenville will be sent e-mails on their Webster.edu e-mail accounts with instructions on how to access their classes online. Human Resources and the Office of Information Technology is working with employees to transition them to work from home.
UZBEKISTAN
Saturday night, the COVID-19 Task Force was informed that the Uzbekistan Government ordered all institutions of higher education to close Monday for two weeks due to concerns around coronavirus. As you know, our presence in Uzbekistan is the second largest cohort of students outside of Webster Groves in the Webster international network. We are therefore moving quickly to place all instruction at our sites there online. All Webster students there have been sent an e-mail on their Webster.edu accounts instructing them what they should do next to prepare.
MILITARY
This weekend we were notified that several locations that host some of our military sites will move to online instruction. This was done at the request of base commanders who wished to temporarily suspend face-to-face instruction. Those sites are:
Bolling Air Force Base

Fort Belvoir

Fort Leonard Wood

Camp Lejeune

Southwest Illinois Community College (which hosts some of our Scott Air Force Base courses)

Southern Maryland

Los Angeles Air Force Base

Shaw Air Force Base
These are the first military sites in the Webster network to announce operational changes due to coronavirus, but we anticipate that there will be more, as this crisis continues to evolve. At the Camp Lejeune and the Los Angeles Air Force Base staff have been advised by the military commanders at those locations that they too will need to work remotely.
EMPLOYEE NOTICES
With the recent declarations by the governors of 20 states that all schools in those states must close for at least two weeks, as well as declarations by some of the largest school districts in the country that are not in those states, we are asking that all staff at our locations to begin taking steps to be able to work remotely. This is a precautionary step at this time.
The Office of Information Technology had already created WebEx accounts for all faculty to allow them to teach classes, host meetings or have one-on-one discussions with students from home. IT is also setting up accounts for all staff members who do not have them so that they may host or join remote meetings and fulfill the normal functions associated with their roles. Check your Webster.edu e-mail for a note from IT with instructions on how to access that account. If you have questions about this or did not receive an e-mail by Wednesday, March 18, contact the IT Service Desk at 314-246-5995 or e-mail them at support@webster.edu.
Faculty and staff who already have a Webster-issued laptop and need access to Canvas, Starfish and other virtual services should have already received an e-mail about how to set up a VPN (virtual private network) that will allow you to access sensitive information in a safe manner. If you have not received this e-mail, contact IT with the above contact information. If you do not have a Webster-issued laptop or do not have a way to access the internet at home, speak to your direct supervisor immediately to have a laptop issued or to find an alternative way to access the tools you need to work remotely.
As a reminder, all Webster employees already have full access to the Microsoft Office Suite, which includes Word, Excel, Outlook and numerous other work-productivity tools. Visit Microsoft.com and log in to the Office 365 Suite using your current Webster University e-mail and system password.
Webster Groves Campus
The hours and operations of Marletto's

have changed. From Monday through Friday, Marletto's will be open from 7:30 a.m. to 9:30 a.m., 11 a.m. to 1 p.m. and 5 p.m. to 7 p.m. On weekends, it will be open from 11 a.m. to 1 p.m. and 5 p.m. to 7 p.m. All meals will now automatically be served in to-go containers and all customers will be urged to leave the main dining hall in order to enhance the effectiveness of the

social-distancing policy

. All food will be served by staff using implements. Food items that could be touched will be limited.
The Cyber Café library lab will remain open as previously announced, to those with ID. The Kaldi's dining service there will be open 8 a.m. to 1 p.m. As with Marletto's, all food items will now be served in to-go containers and all customers will be urged to leave the café. All other food-service areas on campus will close.
IMPORTANT REMINDERS
We also will repeat several points that we made in Saturday's message to the community because of their importance:
ALL

students, faculty and staff check their Webster accounts daily

. If you are having issues accessing your e-mail from your computer or your phone, you should immediately

contact the IT Service Desk at 314-246-5995 or e-mail them at

support@webster.edu

and ask for help resolving the issue.
Update your Webster Alerts settings:

Everyone in the community should log in to

connections.webster.edu

, click on the "Webster Alerts" graphic in the middle of the page and make sure your most current cell phone information has been added.
TRAVEL ADVISORY AND RESTRICTIONS:

We

require all students, faculty and staff who are traveling for Webster business purposes to fill out a travel form and strongly urge those traveling for personal purposes to also fill out the form so that the University is aware of where members of the community have visited. The University's travel policies and the form can be found on

the COVID-19 page here

.
We understand that this crisis is stressful to our entire community, so we would like to remind everyone to take care of yourselves. Remember to get up and stretch from time to time, get eight hours of sleep, eat healthy food, and take some time out of your day to do something that you find helps reduce your stress and anxiety. These actions can also help your immune system resist viruses while also helping you be more alert during the day. And if you are feeling ill, please use your sick time and do not go to work. Students who are feeling ill should contact health services (link needed).
We truly appreciate everyone in our community and recognize and acknowledge all those who have become an essential part of our response to COVID-19. Without you, we could not keep moving forward with efforts to protect our community.
The COVID-19 Task Force