Faculty, staff access to Campus Dining facilities with Bite app
Webster University faculty and staff may now make use of Marletto's Marketplace and Crossroads in the University Center via the Bite Universities app. Users can pre-order items with the Bite University app from either location for pick up.
You may connect a credit card for purchases or establish a GorlokBucks account, information for which can be seen at websterdining.sodexomyway.com/my-meal-plan.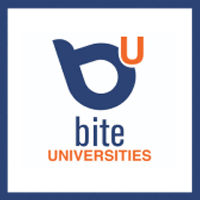 Visit this link for more information about accessing the Bite Universities app at websterdining.sodexomyway.com/bite.
Note: When downloading the app, make sure you are downloading the one pictured and not the version with a blue background.