Webster Speaks: Mayor, Urban League CEO discuss Ferguson and way forward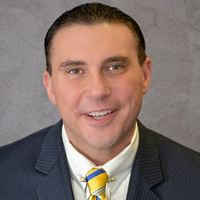 The City of Ferguson will soon mark six years since a white police officer killed an unarmed Black teenager, galvanizing the Black Lives Matter movement. How far has the city come and how is it building on a legacy? On July 22, its first African American and female mayor, Ella Jones, reflected on "Lessons from Ferguson," the second episode of Webster Speaks: Dialogues on Race, Equity and Inclusion. She was joined by Michael McMillan, president and CEO of the Urban League of Metropolitan St. Louis.
The two leaders joined host Vincent C. Flewellen, Webster's chief diversity officer, to discuss the city's legacy. Watch the episode here:
"Ferguson is a very resilient city, and we got to be that way by people working together," said Jones.
McMillan acknowledged the city is still in the public eye and imagination. "Even though the St. Louis region is almost 3 million people, the city of Ferguson is about 20 or so thousand people, will forever be part of the litmus test of how we are judged as a region," he said.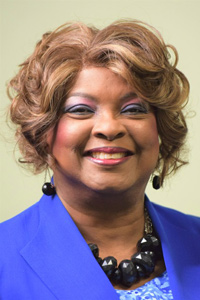 The wound caused by the Aug. 9, 2014 police shooting of Michael Brown, Jr. was reopened this year when another unarmed Black man, George Floyd, was suffocated in Minneapolis by police on Memorial Day weekend. The incident has led to mostly peaceful protests nationwide and renewed discussion on racial equality. Flewellen observed a minute of silence to honor Floyd, Brown, and many other African American victims of police brutality. The panel also acknowledged the recent deaths of civil rights icons Charles Evers, Rep. John Lewis, and the Rev. C.T Vivian.
"We have not grown; we have not moved the needle as much as I'd hoped to," said an emotional Jones. "We have to continue to work to move forward and demand the respect we deserve from police officers."
In the years since Brown's death, Ferguson has seen some positive change, including economic development and greater Black representation on the city council and police department. Jones' election as the first Black female city councilperson in 2015, and then mayor in 2020, marks a deeply symbolic turning point. To continue making progress, she stressed the importance of voting, filling out the 2020 Census, and encouraging young people to get involved in activism.
"They need to start running for office, especially in local government, registering people to vote, making certain people are educated as to who is on the ballot," she said. "They have the energy [and] the knowledge, and they are working to do what it takes to move the ball further down the road."
McMillan agreed. "There have been a number of things that have changed but we have to stay the course in order for those changes to stay in place for the long run and help the community that still needs our help."
McMillan discussed the success of Urban League projects in Ferguson and throughout St. Louis, and he announced the merger of his Urban League chapter with Grace Hill Settlement House. This will create a combined Head Start program serving nearly 1,000 children at 720 locations.
Webster Chancellor Elizabeth (Beth) J. Stroble made an appearance to conclude the session. She thanked both guests for their tireless fight for social justice. "In service of your fellow human beings and in service of a principle that is so important to all of us, that Black lives matter and that … Black individuals are worthy of respect in the sense of shared humanity, and that equity has to underlie everything we are about right now."
The public can register for future sessions and watch replays of previous ones at webster.edu/websterspeaks.