In the News: Schuster on pandemic safety, learning; Hall on Rewire; South Carolina TCS; Beckstein on COVID impact
Recent news media featuring Webster University community members includes:
Schuster on Success of Pandemic Safety, Learning Modifications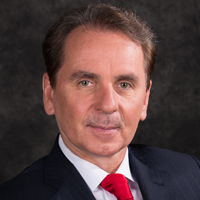 Webster University President Julian Z. Schuster was quoted about Webster's safety preparation, modifications and future plans as part of a Ladue News feature on how schools and universities have adapted to continue providing learning during the pandemic.
"...Schuster says the semester started successfully with a series of safety protocols, including employing mandatory daily health checks, adding hand-sanitizing machines, closing buildings to visitors and reducing the number of people on campus through more online classroom opportunities and fewer on-campus residents," the article says.
As the school year continues, Schuster says that "there will be a natural tendency to relax behaviors, which is part of human nature. That's why we have started to send out periodic reminders to the community that these rules must be maintained, and everyone must be vigilant. Our hope is that everyone continues to follow our new safety protocols and that we will still be able to provide excellent educational opportunities for our students into the new year and beyond."
Schuster says that although Webster doesn't anticipate returning to its previous "normal," it optimistically looks forward to maintaining a secure campus to "safely host lectures, concerts, plays and sporting events that are all seen as part of the traditional college experience. If everyone does their part, I believe we can get there."
See the full article in Ladue News issuu layout form or in the Ladue News via stltoday.
Hall on PBS 'Rewire' Program on Reform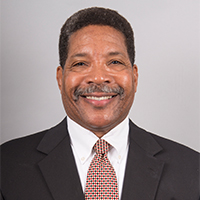 Bill Hall was quoted on PBS's "Rewire" program about why politicians will sometimes make promises for major reforms, and then never follow through on those promises. The program notes his role as a faculty member in Webster's College of Arts & Sciences, as well as a former U.S. Department of Justice community relations service field office director.
"If a governor or mayor or another government official will see their best political interests to commit to following through on promises relative to facilitating, encouraging and implementing equal treatment and eliminating discriminatory treatment," then the likelihood of follow through is much higher, he said.
The program also discussed local politicians' response to issues of racial conflict and equity. Hall said communities that have the structure in place to respond to racial conflict — such as an effective civilian review board, or other respected mechanisms in place — are better equipped to handle it.
"Those communities fare much better than those communities that look upon human relations as a supplementary adjunct, and don't give it the respect that it deserves," he said.
Agreement with South Carolina Technical College System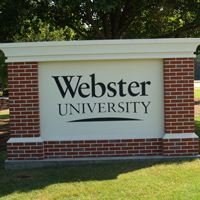 Several news outlets covered the agreement to make it easier for students in the South Carolina Technical College System to transfer into programs at Webster.
One of the articles can be read in the Columbia Business Report.
"This memorandum of understanding is a wonderful opportunity for our students," Tim Hardee, president of the S.C. Technical College System, said. "Accessibility, affordability and relevance are key tenets of our System. This collaborative agreement works to strengthen those fundamental values by expanding access for our students to a baccalaureate education with a dynamic university that provides both geographical accessibility and scheduling flexibility to accommodate our students and ensure their educational success."
Beckstein on COVID's Impact on Native Americans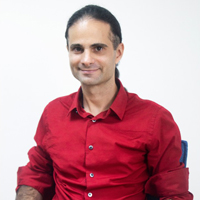 Amoneeta Beckstein, psychology faculty member and counseling center director at Webster Thailand, wrote a guest column in Community Psychology about how Native Americans are coping during the COVID-19 pandemic.
Indiginous peoples of North America "have suffered disproportionate levels of adverse mental health consequences for generations," Beckstein writes, and the impact of COVID-19 is no different.
"Natives' greater vulnerabilities are likely perpetuated by intergenerational trauma, systemic racism, and continued colonisation. In fact, the American Psychiatric Association acknowledges this adverse relationship: 'Because of long-standing inequities in our country's systems and structure, Indigenous People… are at higher risk for physical, mental, and financial problems due to the COVID-19 pandemic.'"
Read the column at Community Psychology here.