In the News: Stroble on Suggs Scholars; Webster value in WalletHub; Cooper, Stephenson on pandemic
Recent news media coverage of Webster University and its community members includes:
Chancellor Discusses Importance of Suggs Scholar Program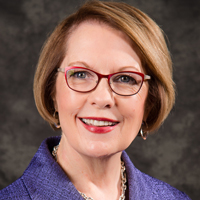 Chancellor Elizabeth (Beth) J. Stroble was interviewed live on KMOX 1120 AM and in the St. Louis American about Webster's tenfold expansion of the Dr. Donald M. Suggs Scholarship program this year.
Read the story in the American here.
Asked by the KMOX hosts whether it was a difficult decision for Webster to grow the program now, Stroble said, "In times of challenge, it's important to step up and meet a need. It is not a difficult decision to put your priorities on keeping students safe and secure, providing not only access but a path to success.
Asked about Dr. Suggs and the significance of these full scholarships, Stroble said: "When I arrived in St. Louis in 2009 to come to Webster University, Dr. Suggs was a member of our board of trustees, so I naturally had opportunities to talk with him one-on-one. What he inspires me to do, and what I hope he will inspire these young students to do, is to find the place where you can make a difference, and commit your life to it and your career.
The scholarship "removes a source of worry," she continued. "I think every student right now, and their families, have many economic pressures. That was true before the Covid pandemic faced us, and before the economic fallout from that. It is not an easy thing to muster the finances and the time and willpower and the drive it takes to get into college, and to stay in college and persist to a degree. We know that many students, particularly students who for whatever reason may be the first in their family attend college, or are in groups that are underrepresented in college populations -- anything that can be done to take one topic off the table -- and financial is a big one -- is helpful to students.
"Another thing the Suggs Scholarship does, it identifies these young people as people whose hard work makes a difference. They have worked hard to earn very good grades, they've worked hard to be leaders in their high schools and in their communities. This is a way of saying, 'Well done, that is going to help you through college, and you will always be a Suggs Scholar, and carry that name and that investment proudly.'"
The full interview on KMOX can be heard here.
Webster Ranked for Top Performance, Low Cost
WalletHub, an online resource for finding salary information, ranked Webster University as the seventh best university in Missouri among "top performing schools with the lowest possible cost for undergraduates."
The ranking was mentioned in various news outlets, including NBC TV affiliate KSDK and the online Spanish-language newspaper and site RedLatinaSTL.
The full ranking is online here.
Stephenson Discusses Pandemic on Red Latina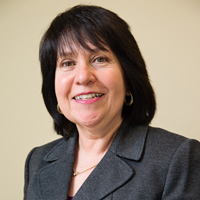 Mercedes Stephenson was interviewed by Cecilia Velazquez, publisher of Red Latina, about the effects of the corona virus on the Latino community.
The interview for Red Latina's livestream was conducted in Spanish and aired via RedLatinastl.com.
Stephenson is an adjunct full professor in the Department of Global Languages, Cultures and Societies in Webster's College of Arts & Sciences.
Woody Cooper in USA Today on Community Policing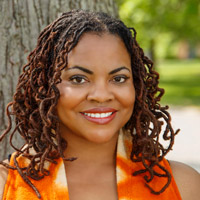 Jameca Woody Cooper was quoted in USA Today about the fate of community policing and "National Night Out" events during the pandemic, and the need for continued community policing training in cooperation with mental health professionals.
Police need to focus on rebuilding trust and being more transparent, said Cooper, an adjunct faculty member in the School of Education and a clinical psychologist who has worked with victims of police brutality and protesters.
"We are in the midst of a global pandemic and in the United States we're also in the midst of a racial pandemic. If it wasn't for those factors, I think [National Night Out events] would be a great idea."
Cooper, who has been involved with community policing training in St. Louis, added that better training and cooperation with mental health professionals is also key to improving community relations.
"They can't go into communities and celebrate their policing if their policing is deficient," she said. "That's all a facade."
Read the article in USA Today here.