Alumni News: White House fellow, Laguna police chief, Hometown Hero, Mrs. Missouri
Recent news media coverage featuring Webster University alumni includes:
Marine Vet Rucker Named Mrs. Missouri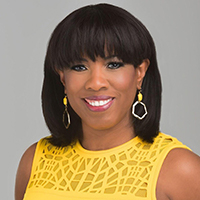 Wauneen Rucker was profiled in the St. Louis American after being crowned Mrs. Missouri America 2020. The award was announced at The Bucknell Family Center For The Arts, in Pittsburg, Kansas. Rucker will now represent Missouri and compete for the National title of Mrs. America on Jan. 22-29 in Las Vegas, Nevada.
A former St. Louis City Police Officer and a veteran of the U.S. Marine Corps, Rucker is a practicing minister and GM of the Sweetology bakery. She attended community college before graduating from the University of Missouri - St. Louis with a Bachelor of Science degree in Criminology & Criminal Justice. She then attended Webster University, attaining a MA in Management.
Read the profile of Rucker in the St. Louis American.
Gerheim Named White House Fellow at Commerce
Alumna Lindsey Gerheim was named a White House Fellow at the U.S. Department of Commerce. Created in 1964 by President Lyndon B. Johnson, the White House Fellows Program was designed "to give the Fellows first hand, high-level experience with the workings of the Federal Government and to increase their sense of participation in national affairs."
Following family tradition, Gerheim is the sixth to serve in law enforcement, seventh in the military, and first to combine paths as a U.S. Army Military Police Officer. She has earned two Military Outstanding Volunteer Service Medals for her mentorship with youth softball and "Sisters in Arms" programs.
The West Point graduate and All-American Scholar-Athlete earned a master's degree from Webster University.
Read more about her selection at the Free Republic.
Thompson Named Laguna Beach Police Chief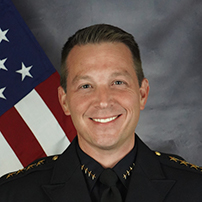 Double alumnus Robert Thompson was named the chief of the Laguna Beach Police Department in California.
A former St. Louis police officer and FBI agent, Thompson holds a bachelor's degree in political science and history from Webster University, where he also earned a master's degree in management.
Thompson follows in the historic shoes of the retiring Laura Farinella, who shattered a glass ceiling as Laguna Beach's first female police chief and Orange County's first openly gay police chief.
Read more about Thompson's appointment in the Laguna Beach Independent.
McAllister a 'Hometown Hero' for Work with Former Prisoners
Alumna Kalen McAllister was named a "Hometown Hero" by Schnuck's Grocery Stores for her work in working with people recently released from prison.
A former prison chaplain at Farmington Correctional Center, she saw the concern incarcerated people had about finding employment after being released. She provides opportunities for many of them at Laughing Bear Bakery. She has a degree in Biology from Webster.
Read a profile of her work in the St. Louis Business Journal. See an earlier profile in St. Louis Magazine.