New Website Employee Training Resources, Plans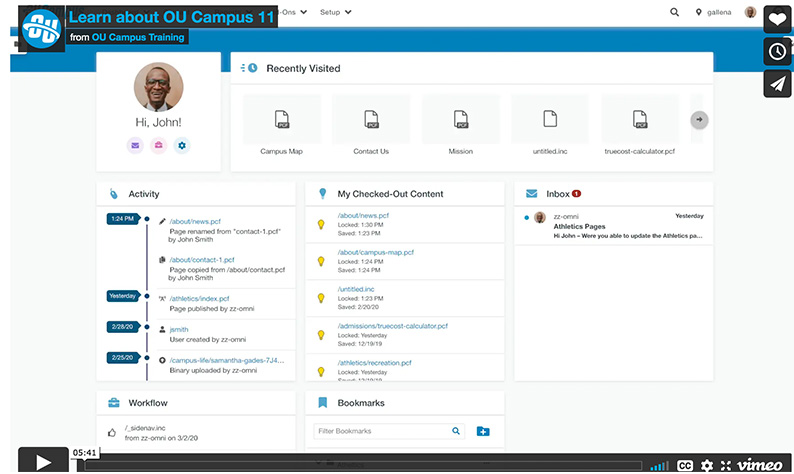 OU Campus provides a range of training videos as well as monthly orientation sessions for content creators and editors, which can help Webster employees prepare for making revisions to the new website.
To get started, those who were contribuors or editors on the old site, or who will be assigned such permissions on the new site, can visit these training resources here.
More information will be coming next week on specific training, and a draft style guide will be ready later this month.