Webster World Report Podcast: Classroom Engagement and Online Learning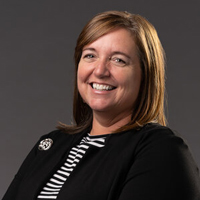 The 15th edition of the Webster World Report, the discussion linking Webster University's global operations during this year of crises, features a deep dive into the philosophy of teaching.
The program includes Julie Smith of the School of Communications discussing her new book, Wake Them Up: Supercharge Your Classroom Engagement. The program also features the second part of an in-depth discussion with Associate Vice President Michelle Loyet, the director of the Online Learning Center (OLC) on the philosophical approaches to creating and teaching online courses, a topic that has gained even more importance during the pandemic.
The news segment of the program includes: excerpts from a panel on U.S. politics that featured Professor Gwyneth Williams; coverage of the School of Communications' conference on health communications; highlights from the "Webster Speaks" video series from October; and more.