Webster University Legal Studies Program Receives American Bar Association Reapproval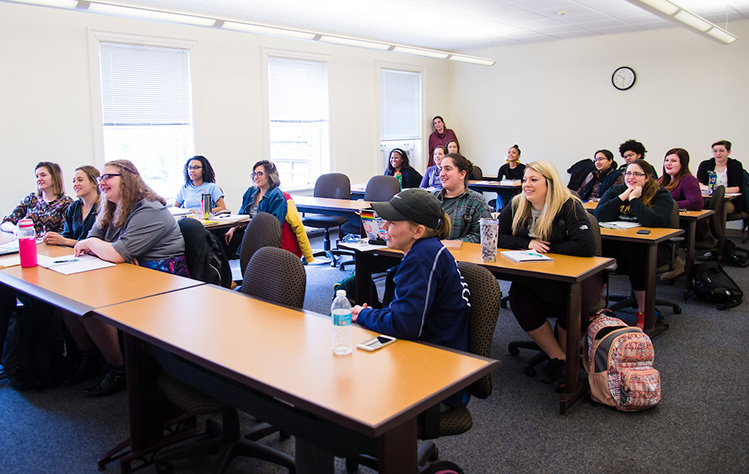 Webster University's Legal Studies program has received reapproval from the American Bar Association (ABA). "ABA Approved" means that the Legal Studies program has met all of the stringent requirements of the American Bar Association and has been approved by that organization.
The ABA conducted a virtual site visit for Webster's program from Jan. 19-24, 2021. On Aug. 13,, the House of Delegates of the ABA, acting on the recommendation of the Standing Committee of Paralegal Education, granted reapproval to Webster University's Legal Studies Program for a period of seven years. This includes the BA in Legal Studies, the MA in Legal Studies, the Undergraduate Paralegal Certificate, and the Graduate Paralegal Certificate.
The re-approval process was accomplished through extensive investigation of self-evaluation reports prepared by the director of Legal Studies, Associate Professor Robin Jefferson Higgins, as well as through on-site evaluations of program operations to verify that they operate in compliance with ABA Guidelines.
The ABA accredits law schools and it approves paralegal programs, and ABA approval is important for many reasons, Higgins said.
"First, an approved program is rare," she said. "Out of the thousands of paralegal and legal studies programs throughout the nation, there are only 240 ABA Legal Studies/Paralegal approved programs. Second, there are only three ABA approved M.A. in Legal Studies programs throughout the nation."
Higgins said the designation reaffirms that Webster University's Legal Studies Program has met or exceeded all of the ABA's strict requirements and guidelines regarding faculty, curriculum, library, facilities and many other criteria by which it determines the quality of a legal studies program.
Finally, many law firms and other paralegal employers require graduation from an ABA approved program for employment, and it will generally command a higher starting salary.