News Around Webster: Stegemoeller, Christeson, Indjikian, Cosic
Recent professional news for Webster University faculty members includes:
Stegemoeller Part of AIGA STL Expert Design Panel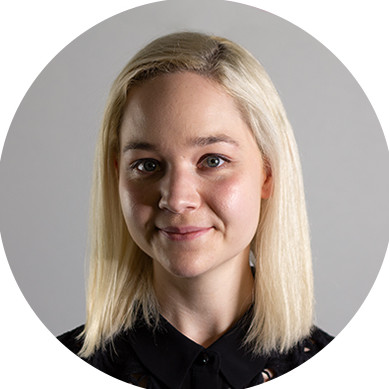 Katie Stegemoeller, adjunct faculty member and alum in the Department of Art, Design and Art History, was a panelist for the AIGA STL 2021 Virtual Portfolio Boot Camp. She was part of expert panel of St. Louis design professionals providing attendees with guidance in launching their design careers. They discussed what makes a strong portfolio, tips for applying and interviewing for jobs.
Stegemoeller graduated from Webster in 2013 with a BFA in Graphic Design and is currently working as a design director at Paradigm New Media Group. She is teaching DESN 2500, Design for Digital Portfolio in Spring 2022.
Christeson in 'Enough' Collaborative Book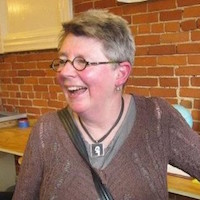 Con Christeson, adjunct faculty member in the School of Communications, contributed to the collaborative book, "Enough: Unlock a life of abundance starting right where you are." The project features stories from 16 people who crafted a purposeful, meaningful work life.
Read more about the book and the collaboration that fueled it here.
Cosic Films Screen at Festivals in Argentina, Cuba, France, Indonesia, USA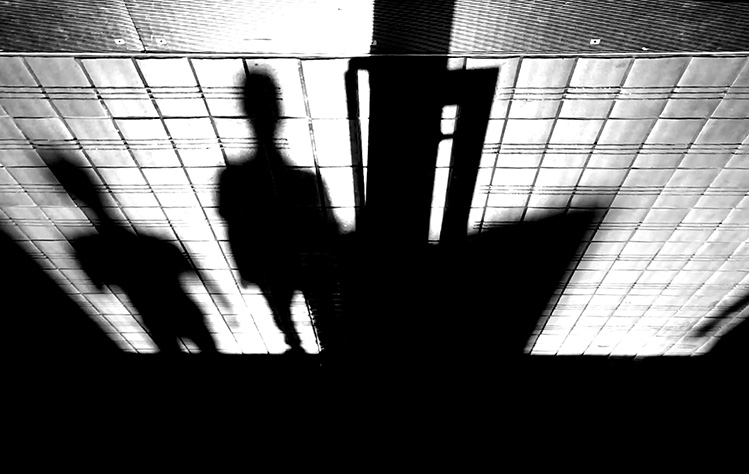 Zlatko Cosic, alum and adjunct faculty member in the School of Communications, had films screen at several festivals around the world in November:
BY THE SEA screened at the Festival Les Instants Vidéo, Friche la Belle de Mai, in Marseille, France, Nov. 12, and screened during the St. Louis International Film Festival in St. Louis, Missouri, on Nov. 19,
FIRE ECOLOGIES, a unique musical and visual experience that explores American landscapes through the lens of climate change, screened at West Virginia University; the Johnstone Fund for New Music in Columbus, Ohio; Miami University in Oxford, Ohio; and Ohio University in Athens, Ohio.
DESCEND screened at FIVAC, International Video Art Festival of Camagüey, Cuba, Nov. 14-20.
ILLUSIVE ECHOES is screening at VideoBardo, Festival Internacional de Videopoesía, Buenos Aires, Argentina, Nov. 25 - Dec. 3, and at ARKIPEL, Jakarta International Documentary and Experimental Film Festival, Jakarta, Indonesia, Nov. 26 - Dec. 15.
Indjikian Moderates at Conferences on Energy Trading, Banking and Finance
Rouben Indjikian, professor of management and economics at Webster University Geneva, moderated topics on responsible business and finance at two industry conferences in October.
At the Commodities People Energy Trading Week conference, he covered the impact of environmental, social and governance (ESG) criteria in business and in particular energy trading in a session titled, "The rapid rise of ESG: impact of energy and commodity markets." View that session at this conference link or via YouTube:
Environmental, social and governance (ESG) criteria are becoming more important metrics for regulating the performance of financial and non-financial companies, he said, thus turning into a major policy tool to direct economies towards a sustainability path.
For a session titled "The impact of Basel III (IV) on commodity trade finance" at the GTR Commodities 2021 conference, Indjikian interviewed prominent panelists on several questions around how these regulations affect banks and finance, in particular:
Prospects of transferring the trade finance relief measures achieved under Basel III to Basel IV starting in 2022;
Possibilities for capital relief under new Basel IV terms while banks provide credit and try to use commodities as collateral to assess the risk;
How banks meet regulatory requirements: by decreasing credit lines, or increasing capital, or seeking alternative finance to share risks;
Would Basel Accord regulators reach out to alternative financiers and major traders to close shadow banking loopholes;
And finally, how banks can continue with trade finance advocacy efforts.
Both conferences' participants actively participated in these sessions and stressed their importance in terms of shaping the future of commodity trading and trade finance.