Biological Sciences Senior Thesis Presentations April 30-May 6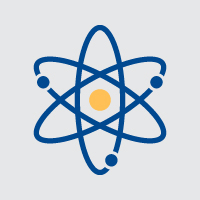 The Department of Biological Sciences in the College of Arts & Sciences invites the Webster University community to attend their student senior thesis presentations across six sessions between April 30-May 6. The talks will take place via Zoom. Contact Nicholas Frank, Department of Biological Sciences representative, at nicholasfrank90@webster.edu for Zoom info.
Student presenters, schedule and topics of talks:
Session 1: Friday, April 30, 9 a.m.
Dzenita Muminovic, The Investigation of Electronic Cigarettes on Bladder & Liver Cells In Vitro
Nickol Wahby, Factors Affecting Webster Students' Access to Mental Health Services
Cassidy Bishop, Moving on Up: Upslope Migration of Subalpine Bees Alters the Structure and Dynamics of an Alpine Bumble Bee Network
Nicholas Bethel, Bioremediation of BPA and Estradiol
Session 2: Friday, April 30, 1 p.m.
CJ Berry, Evaluating the antibacterial activity of Ascomycetes and Basidiomycetes
Mayghen Mugele, Bioremediation Using lenna minor
Alexander Nicholas, The Effects of Inorganic Fertilizer on Soil Bacteria Growth
Briana Robles, Analyzing Environmental Identity Before and After Participation in Backyard Citizen Science
Session 3: Tuesday, May 4, 9:30 a.m.
Lindzie Cunningham, The Effects of Sulfoxaflor Exposure on Aggressiveness and Egg Laying Behaviors in Bumble Bees
Lindsay Poitras, Cognitive Behavioral Interventions and Burnout Among Student Athletes
Victoria Liebsch, Fungal Bioluminescence in vivo
Lauren Coleman, The Effects of Ginger Oil on Human Melanoma Cells
Carson Gross, Understanding the effects of hybrid/remote learning on engagement, perceived understanding, and success in traditional college science courses
Session 4: Tuesday, May 4, 1 p.m.
Kylie Burke, The Effect of Type I Tyrosine Kinase Inhibitors on Melanoma with the Platelet-Derived Growth Factor Receptor α (PDGFRA) D842V Activating Mutation
Sarah Schryver, Investigation into the effectiveness of social media engagement strategies for specific undergraduate biology courses including anatomy and physiology
Miles Umbaugh, Trihalogenated Phenols as Templates for Solid State Photoreactions
Jessica Clones, On their best behavior: Does conservation weaken effects of urbanization on bee visitation networks?
Session 5: Wednesday, May 5, 9 a.m.
Kalleigh Linthicum, The Effectiveness of Functional Movement Screening on NCAA DIII Athletes
Anna Muecke, Influence of temperature on wound repair in skeletal muscle in vitro
Carlos Santana, Molecular Architectures Utilizing Cyclobutanes-Based Nodes
Scott Buckert, Mutagenic potential of Mississippi river water samples in varying tissue culture cell lines
Session 6: Thursday, May 6, 9 a.m.
Megan Crenshaw, Using NHIS data to predict type 2 diabetes mellitus: The role of food insecurity, disability, and immigrant status
Jakob Breeden, Unilateral Squat Exercises in College Male Athletes in Correlation to Maximal Vertical Jump
Connor Douglas, Activity Comparison of Apoe3 and Apoe4 Expressed in Various Regions of Drosophila Brain
Joseph Conroy, Determination of SHR0302 in ARQ-252D Cream
Luke Berra, Honey as an Anti-proliferative Agent to Human Melanoma Cancer Cells