Webster University Chess Team Wins Big at U.S. Collegiate Rapid & Blitz Championship
The Webster University chess team won more titles than any other participating school at the 2021 U.S. Collegiate Rapid and Blitz Individual Championship held Sept. 25-26.
Under the leadership of new coach Liem Le, considered the youngest collegiate grandmaster head coach in the U.S., the Gorloks won national titles in the Individual Rapid, Individual Blitz and the Collegiate Rapid competitions:
"The latest success of the Webster chess program is not just another set of titles; it is a continuing story of the love for the game and a commitment of our university to create the foundation for a better future through hard work and team building," said President Julian Schuster, Webster University. "We are proud of our chess players as they, along with other athletes, continue to compete and win while maintaining strong academic performances."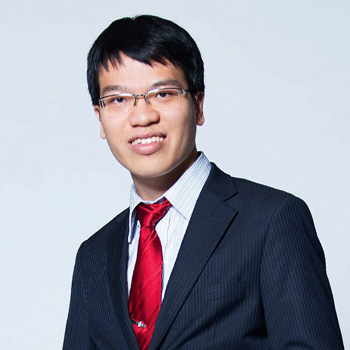 "Two of our students (GM Lazaro Bruzon, GM John Burke) will represent the Webster team in the October 2021 U.S. Chess Championship, a prestigious event for professional players," said Coach Le. "A qualification and invitation to that event is already a major accomplishment, especially for college students."
A Chesterfield resident, Le is originally from Vietnam, where he was honored by Forbes Vietnam as 30 under 30 (2015). Le became a Chess Grandmaster at 15 years old and has been the #1 ranked chess player in Vietnam and Southeast Asia since 2009. He is currently the #30 ranked chess player worldwide.
Le previously served as captain of the top-ranked Webster chess team (2015 to 2017), coached by retired Susan Polgar who founded the SPICE Institute. The Webster University chess team has been ranked #1 in Division I College Chess since its inception in August 2012. To learn more about Webster's chess program, please visit webster.edu/spice.
About Webster University
With its home campus in St. Louis, Missouri, USA, Webster University comprises an action-oriented global network of faculty, staff, students and alumni who forge powerful bonds with each other and with their communities around the globe. Founded in 1915, Webster is a private non-profit university with students studying at campus locations in North America, Europe, Asia, and Africa and in a robust learning environment online. The university is committed to ensuring high-quality learning experiences that transform students for global citizenship and individual excellence.