Alum of Webster-SUFE Partnership in China Selected as Schwarzman Scholar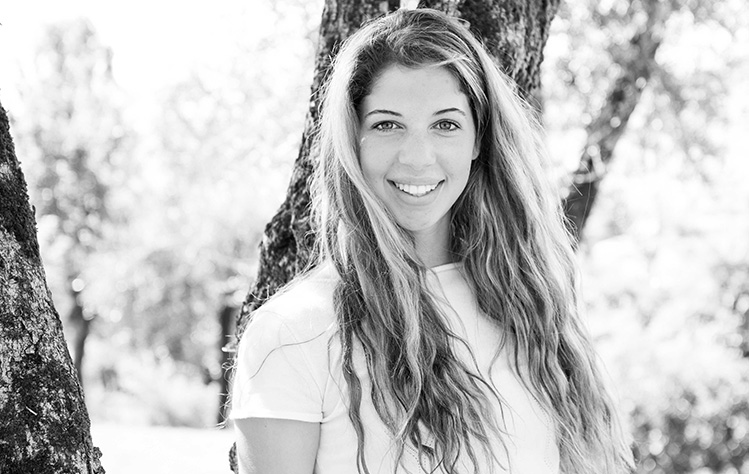 Luise Castlunger, an alumna of the Webster University-Shanghai University of Finance and Economics (SUFE) Joint Undergraduate Program (JUP), has been selected for a prestigious program to study in China once again.
Castlunger was selected to be one of the 2021 Schwarzman Scholars who will study for a year in Beijing, China. The program was founded by Stephen Schwarzman, who is CEO and Chairman of The Blackstone Group, a New York private equity firm. In establishing the program, Schwarzman said, "Those who will lead the future must understand China."
Continuing Education in China
Castlunger attended the Webster-SUFE program in 2019, having previously attended a Hong Kong internship at the end of high school.
"Asia fascinated me, and I knew I wanted to return one day," she said. "I started taking Mandarin classes in Milan, where I pursued a BSc at Bocconi University and then applied to the Shanghai University of Finance and Economics (SUFE) for an exchange semester in the fall of 2019."
SUFE in Shanghai provides both Chinese language classes and business courses presented in English. Webster's partnership with SUFE goes back more than 20 years.
"I was eager to study at a national Chinese university that would help me immerse in the country's culture," Castlunger said. "I attended a corporate finance class and a marketing class. I also wanted to use my semester in Shanghai to really work on my Mandarin and thus decided to take private classes for nine hours a week, knowing that language is the best way to connect with a foreign country," she recounts.
While in Shanghai, she biked from one class to another, normally with new Chinese friends from SUFE.
In marketing class, she gained even more international experience, working with a Chinese student and three Korean students. "I did not feel like an exchange student but felt integrated and welcomed by the whole student body," she said.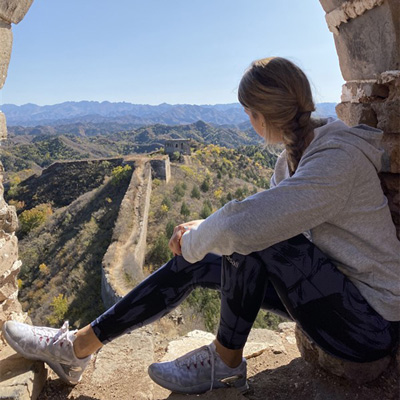 That second program in China turned out to be the road to the Schwarzman Scholars Program, which Castlunger had never heard about before. "One of my closest friends in Shanghai was a Luce Scholar and told me to look into the Schwarzman Scholars Program," she recalled.
"When I learned more about it, I knew it was exactly what I always dreamed of. The Schwarzman Scholars Fellowship Program is a prestigious graduate fellowship that aims to build a global community of future leaders who seek to understand and build relationships with China. "
Applying was rigorous and long, coinciding with the beginning of COVID-19 and taking half a year. "I had never worked so hard for an application before, but it was an incredible opportunity and provided. It was worth every second."
Starting in January 2021 she will start a Masters in Global Affairs at Tsinghua University in Beijing, the location of the Schwartzman Scholars Program.
The SUFE-Webster partnership is one of many international partnerships for Webster that include Africa, Europe, Asia, and the Americas. Webster's study abroad program is regularly ranked among the top programs offered by U.S. universities.