Community Music School Certified in Missouri ArtSafe Program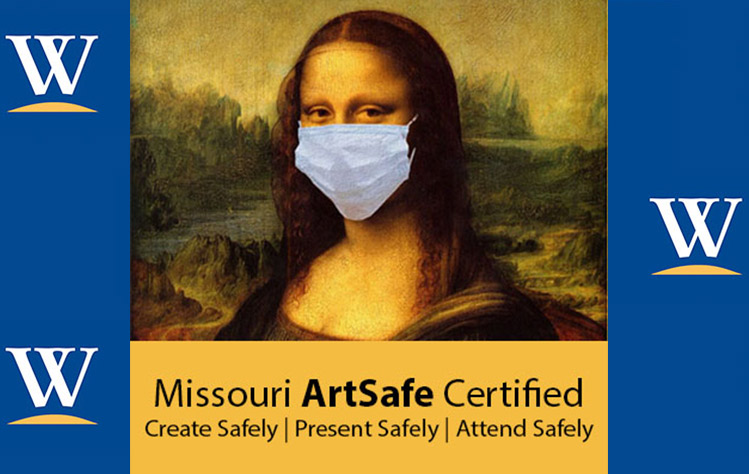 Together with the Missouri Arts Safety Alliance, a coalition of organizations throughout the state, The Missouri Arts Council created the Missouri ArtSafe Certification to give the arts sector a way to learn about best practices in producing art for the public during the pandemic. The program provides training, universal measures, certification, and promotion.
Organizations become certified by pledging and adhering to a core level of safe practices.
Minimum standards include facial coverings for frontline staff and volunteers, and strongly encouraged for the public; social distancing for all; health checks for frontline staff and volunteers; contact tracing; contactless experiences; reduced capacity; enhanced sanitation of public areas, particularly high-touch surfaces and sanitizing gel and/or hand washing stations available to the public.
The Community Music School of Webster University meets or exceeds all of these standards as part of their COVID-19 plan. For more information about all CMS and Webster University COVID-19 policies, please visit the Webster University Covid-19 Resource Page.
Missouri ArtSafe Pledge
To ensure that we may Create Safely, Present Safely, and Attend Safely, we pledge to:
Facial coverings | Social distancing | Health checks | Contact tracing | Contactless experience | Reduced capacity | Enhanced sanitation | Training in COVID-19 safe practices
For more about the Missouri ArtSafe program click here.