CMS Faculty Member McDonald Becomes Suzuki Violin Teacher Trainer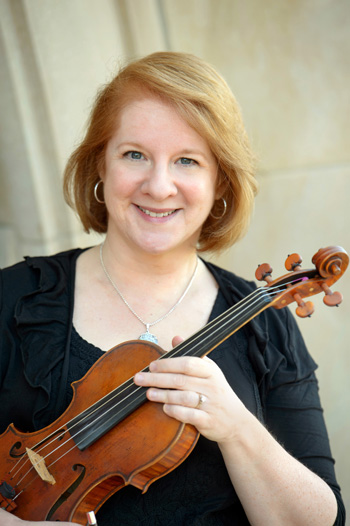 CMS Faculty member Susan McDonald has become a registered Suzuki Violin Teacher Trainer for the Suzuki Association of the Americas, making her one of only about 100 teachers in North, Central, and South America with that designation.
"The application process was daunting," said McDonald, "but would still have been worthwhile if I hadn't been accepted, because it required me to evaluate my teaching, my students' playing, my own playing, and my commitment to and understanding of the Suzuki philosophy in a way that challenged me to improve my skills. I was also motivated to become a trainer so I could pass along the wisdom of the wonderful teachers I've been fortunate to learn from to the next generation of Suzuki teachers."
Susan has been on the CMS Suzuki faculty (previously CASA and the St. Louis Symphony Music School) for over 35 years, over 30 of them as the Suzuki Coordinator. She has been a guest clinician at numerous Suzuki workshop and institutes across the country and served a three-year term on the Suzuki Association of the Americas Board of Directors.
"Congratulations to Susan on going through this rigorous program and obtaining this new credential. Her new distinction not only demonstrates her commitment to the Suzuki philosophy, but also provides an opportunity to share training best practices with our Suzuki teachers," said CMS Director Nicole Springer.
The CMS Suzuki Program offers instruction in violin, viola, and cello, and accepts new students following parents' orientation at the beginning of spring and fall semesters. For more information visit webster.edu/cms.