Community Music School Offers New Vocal Fitness Class this Spring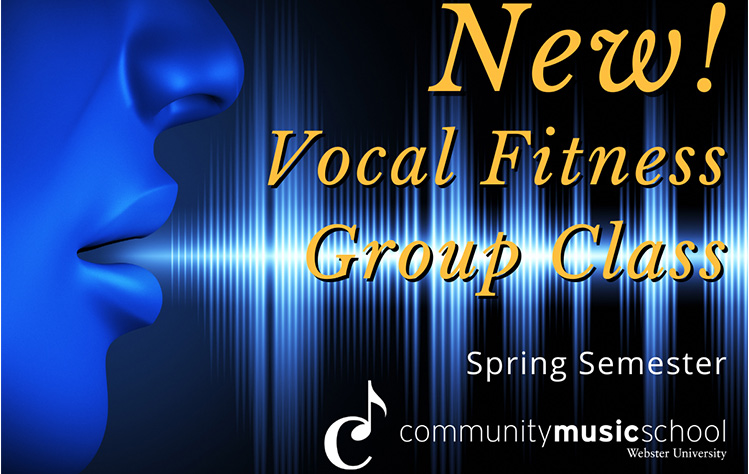 Registration is now open for the new Vocal Fitness Class at the Community Music School of Webster University. The class will be held on Zoom Wednesdays at 11:00 a.m. and limited to 10 participants. The instructor, Kristin Edmonds, has an M.M in Vocal Performance from the New England Conservatory of Music and an M.A. in Speech Pathology and Audiology from the University of Connecticut. She currently runs a voice therapy practice and voice studio.
In this class, we'll use singing to learn and practice exercises that strengthen the voice and prevent voice decline. Vocal function exercises do for your voice what resistance training and stretching does for your body - they balance out the respiration, phonation, and resonance mechanisms. Great for professionals who may want to increase vocal stamina; for older adults who want to prevent voice decline and swallowing disorders; and adults who have had voice rehab and want to prevent relapse.
"This class has helped me to continue the improvements I made in voice and swallowing therapy. I am motivated to continue with my vocal function exercises, and I have noticed even my singing voice is stronger."
To learn more and register for this class, please click here.