Webster Graduates Honored as Outstanding Beginning Teachers
Two Webster University School of Education graduates were recognized as outstanding beginning teachers by the Missouri Association of Colleges for Teacher Education (MACTE). The Outstanding Beginning Teacher award is given every two years at the MACTE's spring conference.
Webster alumni Zachary Udell and Kathryn Hayden were honored at this year's virtual conference on March 9.
Zachary Udell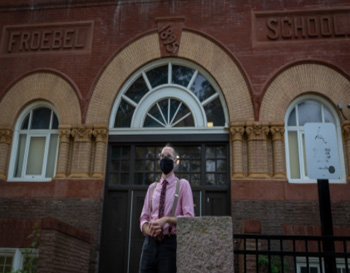 Udell, a 2020 graduate of Webster's Master of Arts in Teaching (MAT) program, is a 4th-grade teacher at Froebel Literacy Academy. In the biography he submitted for the MACTE's award announcement, Udell shared that he was proud and happy "to use what I have learned from the great teachers I have had to help my students achieve success, learn about the world, and communicate with each other in effective and positive ways. I look forward to continuing to learn more about best teaching strategies so that I can help the people that I serve best."
Faculty members who nominated him for the award say that Udell works diligently to create meaningful instruction for students with varied learning needs. During his time as an MAT student, he developed expertise in Universal Design for Learning (UDL), having completed an applied research project on the UDL framework. During the COVID-19 pandemic, he has met challenges with exceptional enthusiasm and professionalism. Zachary uses his knowledge of UDL in creative ways to foster meaningful online learning for his students.
Kathryn Hayden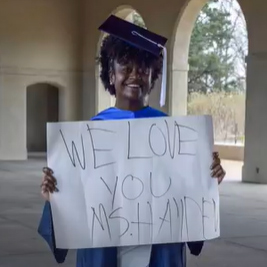 Hayden earned her Bachelor of Arts in Education with an emphasis in English at Webster. She currently teaches second grade at Gateway Elementary School. In her honoree biography, she shared that growing up in St. Louis and seeing the challenges faced by young people inspired her passion to work with youth in her hometown.
She went on to say that her primary goal is for "each student that steps foot in my classroom to feel loved and important, and know that they can do anything in the world they want to do and be anything they want to be."
Faculty members who nominated Hayden as an Outstanding Beginning Teacher call her a masterful communicator who provides individualized feedback to students in a compassionate manner. In addition, she has adapted remarkably well to remote instruction during the COVID-19 pandemic. She finds creative ways to foster connection with her students, and prioritizes their social and emotional learning.