Webster University School of Education Launches MA in Education and Innovation in Tashkent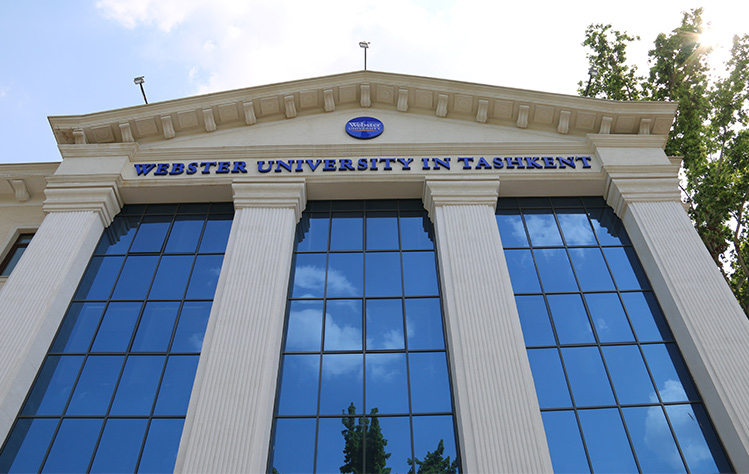 The Webster University School of Education now offers the Master of Arts in Education and Innovation program in Tashkent, Uzbekistan, launched at this campus for the beginning of Fall 1. The program opened in Tashkent with 48 students, and several more are seeking to join in Fall 2.
This result was two years in the making: Professor Basiyr Rodney, chair of the Department of Teacher Education in Webster's School of Education, worked continuously with the administrators and staff in Uzbekistan to provide access to the MA EDIN. Rokhatoy Boltaeva was hired as the program coordinator in Tashkent, where she actively engages with educational agencies and networks around Uzbekistan to promote the program.
MA EDIN helps educators develop skills to provide new learning designs to improve schools, teaching and curriculum
MA EDIN has no analogues in the country or region. The energy and interest in this distinctive Webster University academic offering is in line with the institution's mission of meeting unmet needs and expanding access to education. Currently the program employs four international faculty members who teach students in creative and engaging ways using participatory and active teaching methods.
Under the leadership of the current president, Uzbekistan is in the midst of a transformation of many areas of its economy. The government expanded the higher education sector by allowing foreign universities like Webster to provide programs. The sector has grown from seven to 25 foreign universities in just five years.
Webster is leading in this area by providing degrees like the MA Education and Innovation. The degree is designed to help teachers, school administrators, and other non-school educational professionals develop skills to provide new learning designs and curriculum arrangements to improve public schools, private schools, teaching and curriculum.