Finch Appointed Associate Vice President for New Student Enrollment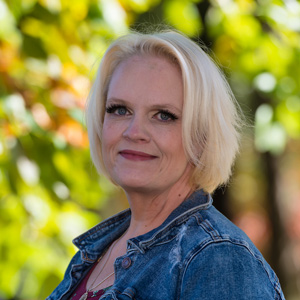 Joanna Finch has been appointed Webster University's Associate Vice President for New Student Enrollment, it was announced this week by Interim Vice President for Enrollment Management Jamie Loftus.
In this role, Finch assumes leadership of both graduate and undergraduate admissions. She joined Webster University in May 2019 as Director of Undergraduate Admission.
"We are excited to have Joanna in this role. She brings significant experience, a strong work ethic, and demonstrated leadership qualities as we strive to increase our enrollments in all sectors," Loftus said.
Prior to joining Webster, Finch was the director of Enrollment Management at St. Louis College of Health, and previously held leadership roles in both undergraduate and graduate admissions at Lindenwood University.
She holds a BA in Social Work and Human Service Agency Management and an MS in Administrative Management from Lindenwood University along with a MS in Higher Education with a concentration in College Administration and Leadership from Kaplan University.