Webster in the News: NSF grant, Afghan support, diversity and military
Recent news media coverage featuring Webster University news and community members includes:
Afghan Fundraiser Featured, Student Interviewed on KMOX, KSDK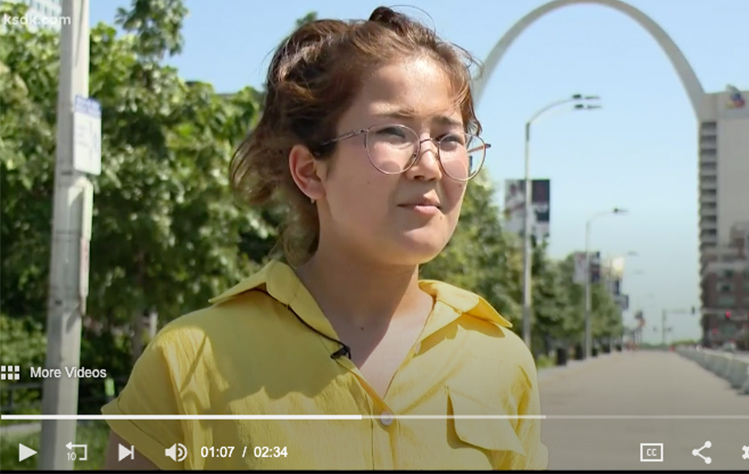 A fundraising and discussion event for Afghan refugees organized by Webster sophomore political science major and international relations minor Fahima Band Ali received coverage and interviews on several St. Louis outlets.
An interview with CBS affiliate KMOV Channel 4 can be seen here.
"It was so hard. I really wanted to do something," Ali said in multiple interviews, referencing her own relocation from Afghanistan in 2017.
On NBC affiliate KSDK she added:
"They have left everything to come here, and they don't even have their bank account with them. They don't have anything. They might feel that nobody cares about them because they are in a desperate state, but when they see this, I really want them to know that there are people that care about you. There are people who really wanna help you," she said.
Watch the full segment at KSDK here.
Ali was also interviewed about her experience and efforts on KMOX 1120 AM radio, the 50,000-watt station. She discussed why she chose Webster University for her education, the diversity she has experienced in the United States, and what life as a Webster student is like participating in Forensics and Debate and other on-campus organizations.
Listen to her interview on KMOX here.
NSF Grant for STEM Support in Local News
The recent $1.2 million National Science Foundation grant awarded to Webster was covered by multiple news publications.
The grant will help create scholarships and support systems to benefit low-income, high-achieving students who transfer from community colleges to complete a four-year STEM (science, technology, engineering and mathematics) degree.
Read coverage in:
St. Louis American: 'Webster U. grant will brighten its new WATTS project'
St. Louis Business Journal: 'Webster University receives $1.2M grant to boost STEM graduates'
Newsbreak: 'To improve path from community college to STEM Degree, Webster University receives $1,2M grant'
Diverse Issues in Education Cover Story on Alumnus Lloyd Austin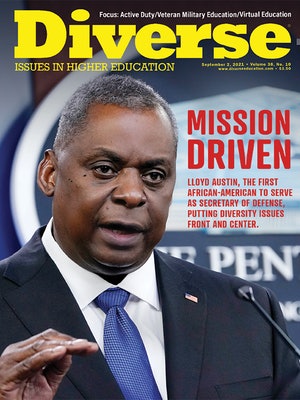 Diverse Issues in Education profiled Webster University alumnus Lloyd Austin III for a cover story on his education, career and his ascent to his current role as U.S. Secretary of Defense in the Biden administration.
The article referenced Austin's master's degree (in Management and Leadership) at Webster and notes that it came at a time in his career when he was transitioning from direct leadership to organizational leadership.
Read the full feature on Austin here.
Neal, Military & Online Support in Diverse Issues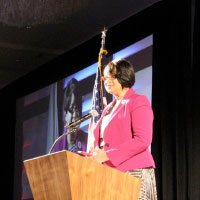 Janice Neal, regional director of Webster University's western military campuses and director of the Los Angeles Air Force Base locaiton, was quoted in Diverse Issues in Education online about Webster University's quick transition to online programs during the pandemic.
"Flexibility is key for military students because they can be called anytime," says Janice Neal, regional director of Webster University's western military campuses and director of the Los Angeles Air Force Base campus. "They could be in the middle of class or even an exam and need to fly out in 30 minutes. They've even brought luggage to class. So, we learned to adapt."