Webster in the News: $1 million grant, experts on CRT, ecology
Recent news media coverage featuring Webster University includes:
$1 Million Federal Grant in Outlets Across the Region
The new $1 million federal grant awarded to Webster for counseling in underserved communities received coverage across the U.S:
Read Webster's announcement about the grant here.
Lee-Johnson, Flewellen on Critical Race Theory
Webster experts Yin Lam Lee-Johnson and Vincent C. Flewellen were quoted in different outlets on critical race theory.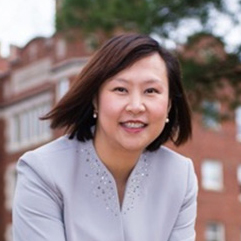 Johnson, professor in the School of Education, was quoted in a Kansas City Star editorial criticizing Kansas Attorney General Derek Schmidt and Missouri Attorney General Eric Schmitt's depiction of the field and its place in classrooms. "It's not 'un-American,' it does not dehumanize white people, nor does it say all white people are racists," the editorial explains in quoting Johnson.
"These officials insist on making critical race theory the boogeyman that it isn't," the editorial writes. "But because [Schmidt and Schmitt] refuse to learn from history doesn't mean students should be denied that chance."
Separately, Chief Diversity Officer Vincent C. Flewellen was quoted on a segment at NBC affiliate KSDK in St. Louis on the same topic. Flewellen said the effect of the politicians' statement is turning history into a controversy.
"I do believe that it has become completely political," Flewelln said. "People who feel as if they are now sitting in a space of discomfort want to typically run away from that versus sitting in it, asking questions, having a better understanding of the why the discomfort exists," said Flewellen.
He says critical race theory might be a triggering term, but it's part of a well-rounded, diverse curriculum.
Miller-Struttmann on Climate Change and Missouri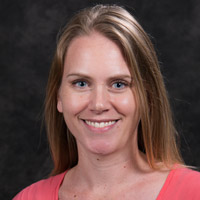 Biological Sciences Professor Nicole Miller-Struttmann was quoted in a St. Louis Public Radio story on climate change's effects on Missouri wildflowers. Miller-Struttmann discussed research she previously conducted comparing notes from studies of flower species in the 1930s to how they grow today.
They decided to repeat the original study, hiking the same trails every week for four years and noting when different wildflowers were blooming to measure how much flowering times had changed since the 1930s.
Of the hundreds of species they documented, a pattern emerged: Summer wildflowers are now blooming longer than they used to — in some cases, by up to a week. "It's significant, when you think that some of these species only bloom for a couple weeks," Miller-Struttman said.