In the News: Kwon on Beyond Ferguson board; Alumni chief diversity officers
Recent news media coverage featuring Webster University community members includes:
Prof. Kwon Named to Beyond Ferguson Board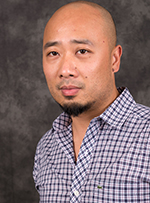 Webster University College of Arts & Sciences faculty member Jung Bum Kwon was mentioned in the St. Louis Post-Dispatch after being appointed to the board of Before Ferguson Beyond Ferguson (BFBF), the St. Louis-based racial equity story telling project.
"Now in its third year, the innovative journalistic organization has produced dozens of groundbreaking stories in print, online, and on radio for its St. Louis mainstream media partners. The stories focus on the challenges families of color have faced for generations in gaining their purchase on the American Dream."
Kwon is associate professor in the Department of Global Languages, Cultures and Societies.
Alumnus Miller Named CDO of McDonald's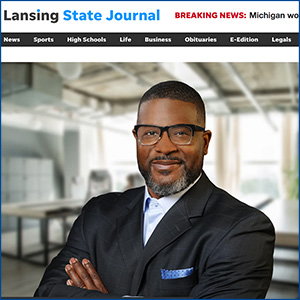 Several outlets reported that Webster University alumnus Reggie Miller was hired as McDonald's chief diversity officer. Miller earned an MBA from Webster in the George Herbert Walker School of Business & Technology.
Read a profile in the Lansing State Journal.
"Before joining VF in 2017 as its senior director for global inclusion and diversity, Miller was the director for diversity strategy and support for Walmart, where he worked for a decade. Prior to that, he was a recruiter and diversity and inclusion leader at Tyson Foods. A U.S. Army veteran, Miller served from 1997 to 2005 as supply sergeant in Germany, Afghanistan and Uzbekistan."
Alumna Brummell Franklin Named CDO of St. Louis Art Museum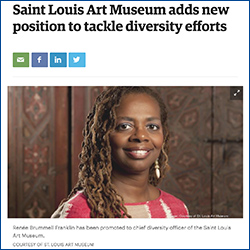 Webster alumna Renee Brummell Franklin was named the Chief Diversity Officer to the Saint Louis Art Museum, as reported in the St. Louis Business Journal. She holds a master's degree in education and an MBA from Webster.
"For more than 20 years, Renée has played a critical role in expanding community programs and reaching new and diverse audiences," said the museum's announcement.