Webster in the News: Lee-Johnson on anti-AAPI incidents; Nursing's vaccine effort; Steenz 'Heart of the City'
Recent news media coverage featuring Webster University faculty members includes:
Lee-Johnson Discusses Sinophobia, Hate Crimes on KMOX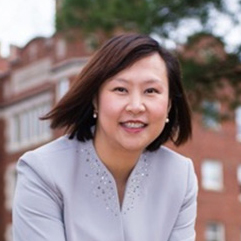 Yin Lam "Nicole" Lee-Johnson was interviewed by Charlie Brennan on KMOX 1120 AM radio to discuss anti-asian hate crimes and her own life experiences. She is director of the Doctor of Education (Ed.D.) program and co-director of $2.7 million U.S. Department of Education grant in the Webster University School of Education.
Lee-Johnson recently published and presented an article based on her research on Sinophobia, "We are not a virus: Solidarity and Resilience for Contesting the Renewed Yellow Peril, Sinophobia, and Xenophobia amid COVID-19." The research was informed by responses she collected from 17 countries regarding the verbal and physical attacks experienced by Asians in different parts of the world.
On KMOX, she discussed this research and local incidents. Listen to the interview with Lee-Johnson on KMOX here.
Steenz Profiled in Philadelphia Tribune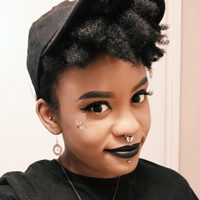 Christina "Steenz" Stewart was profiled in the Philadelphia Tribune as one of two black female artists breaking ground in newspaper cartoons this year.
Last year Stewart, an adjunct faculty member in the School of Communications, was selected to take over the writing and drawing of the daily strip "Heart of the City" from creator Mark Tatulli, making Stewart one of the few African American women ever to appear on the mainstream funny pages.
Read the Philadelphia Tribune story here.
City Recognizes Nursing Department in 'Mega' Vaccination Effort
The City of St. Louis recognized the nursing department at Webster University as one of the community partners who helped vaccinate nearly 7,000 people during a recent two-day COVID-19 clinic.
That event was one of several ways Webster faculty members and students have been helping out this public health initiative.