In the News: Stroble op/ed on Pell Grants; chess features; Miller on social media
Recent news media coverage featuring Webster University community members includes:
Stroble Op/Ed Emphasizes Need to Double Pell Grants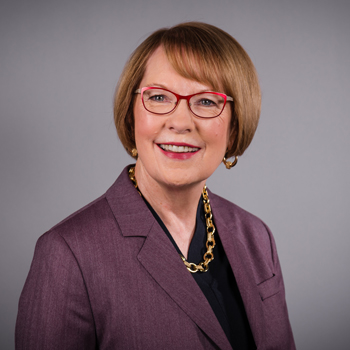 Webster University Chancellor Elizabeth (Beth) J. Stroble's op/ed on the importance of Pell Grants and the need to increase them ran in last week's St. Louis Business Journal. Students qualify for Pell Grants if their family's total household income is less than $50,000 annually, and most Pell Grant recipients have an annual household income of less than $20,000. About 35% of students at Webster receive Pell Grants.
"These grants, importantly not loans, serve nearly 60% of African American students and nearly half of Latina students in higher education," Stroble writes.
"Currently, Congress is considering critical legislation to double the Pell Grant. Unlike one-size fits all proposals, Double Pell Grants create the greatest opportunity for those who have the greatest need. And we cannot wait.
"We like to say, 'The time is now.' But we are past that. Each day that we delay may hold back yet another underserved student. We must pass this legislation. We must affirm our commitment to our students and to our communities. Clearly, educating the region's students for the jobs that create stronger futures for them and their families results in benefits for them and the St. Louis region."
Read the full column at the Business Journal here.
Le, Chess Team Featured in Vietnam Today, KMOV, St. Louis Bank Blog
Webster chess coach Liem Le was profiled in Vietnam Today about the team's recent wins in several national tournaments.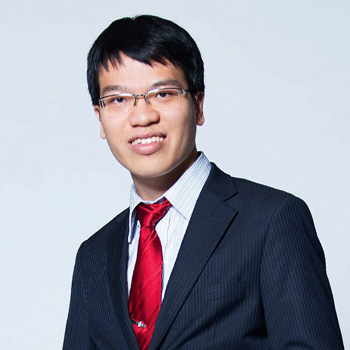 "Liem used to be a team captain as a student at the university. He helped the team win four inter-school championships before graduating in 2017 with bachelor's degrees in finance and management."
Le was also interviewed on CBS affiliate KMOV about the annual SPICE Chess Tournament hosted at Webster, which draws top international players from a wide range of ages.
The St. Louis Bank blog ran an article about why Webster has so many students who are "grandmasters" on its chess team, and the legacy of Webster's team and retired coach Susan Polgar's impact on St. Louis.
"Leadership, however, is staying in the Webster family. SPICE alum and chess Grandmaster Liem Le has taken over as head coach with Polgar's deepest blessing.
"SPICE is an embodiment of the St. Louis legacy in chess. This city has learned a lot from chess, and the youthful Grandmasters living here are proof that the learning never stops."
Read the full item at the St. Louis Bank blog here.
Miller Discusses Social Media Impact on Teenagers
Donald Miller, adjunct faculty member in the School of Communications, was on KTRS 550 AM radio's "Jennifer and Wendy Show" Thursday to discuss the impact social media is having on teenagers and to discuss his new book, "Coming of Age in Pop Culture: Teenagers, Adolescence and the Art of Growing Up." The interview was repeated on KTRS on Sunday.
"Media literacy still at its core is about having the tools to understand the messaging that's out there, how do you interpret it, where do you go to get good information, and just having a well-rounded understanding of all the information types that are out there and narrowing it down to what is the most reliable and trustworthy, because it's really important to our lives," he said.